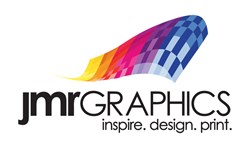 Central Islip, NY (PRWEB) December 14, 2013
JMR Graphics, a nationwide car wraps manufacturer, responds to an article published by NJ.com on December 6th, which discusses how agencies are looking to gain maximum exposure during the time surrounding the Big Game by buying outdoor ad space.
According to the article published by NJ.com titled, "Ad agencies target outdoor 'guerilla' Super Bowl advertising in N.J., NYC," advertising agencies are looking to capitalize on the popularity of the Big Game this upcoming February by buying outdoor advertising space located in close proximity to MetLife Stadium in East Rutherford, NJ.
On-screen advertising during the telecast of the game is highly desirable and extremely expensive. However, Clear Channel Outdoor billboards, located alongside I-95 near MetLife are "up for grabs" and pose as great opportunities for brands to gain maximum exposure without having to spend large amounts of money.
Agencies are also taking advantage of the highly-populated mass transit hubs surrounding the stadium, such as Newark Liberty International Airport and New York City subway stations. However, this was to be expected because of the economic benefits the surrounding area will reap during the event. The National Football League (NFL) estimates that the metropolitan area economy "will see a boost of as much as $600 million."
Suzanne Grimes, president of Clear Channel Outdoor, North America believes outdoor advertising should never be overlooked as means of effective advertising. "Outdoor is un-skippable. There's no ability to fast forward."
TJ Pannell, a representative of JMR Graphics, a nationwide car wraps manufacturer, agrees with Grimes. "When you think of advertising and the Big Game, you automatically think of those competitive commercial spots that brands spend millions of dollars to grab," he says. "However, many of those brands are seeing the value in the visibility and unavoidability of outdoor advertisements and are jumping at the opportunity to grab some ad space!"
JMR Graphics is an award winning Nationwide 3M Certified Manufacturer of Graphics for over a quarter of a century. We specialize in branding companies through Fleet Graphics, Vehicle Wraps, Architectural Wall Graphics, Promotional Window Clings, Floor Graphics, Event Signage and much more. We offer a variety of 3M Graphics Films, which are specially designed for most surfaces that require a changeable, short and long-term application. Our exceptional "Turn Key Service" is backed with a 3M MCS Warranty to give you peace of mind when you need optimum performance for the intended life of your graphics. With our state-of-the-art, cutting-edge facility we inspire our clients by providing creative design, custom-printed graphics and handle a network of nationwide installers. JMR Graphics provides expert capabilities and capacities needed to meet any graphic challenge.
#####