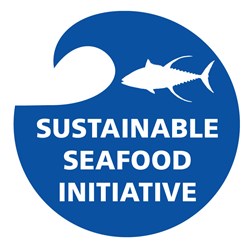 Charleston, S.C. (PRWEB) December 12, 2013
Sustainable seafood awaits you and a date in the heart of downtown Charleston for the last Sustainable Seafood dinner of the year, taking place at 6:30 p.m. on December 16, 2013. Fleet Landing's Executive Chef Drew Hedlund will be creating a tantalizing four-course dinner with wine pairings featuring local oysters prepared two ways.
Dinner offerings include:
-- Duo of Single Lady's Island Oysters:

Cold with watermelon radish mignonette
Crispy fried with leek fondue and pancetta
-- Lionfish fritto misto with meyer lemon aioli
-- Pan-seared hog snapper with white grapefruit salsa and roasted corn pudding
-- Carolina Gold Rice pudding with bourbon rice crispy tuile
Join us at Fleet Landing to dine on Chef Hedlund's contemporary southern cuisine while enjoying the stunning view from downtown's only restaurant on the Charleston harbor. Housed in a 1940's retired naval building, Fleet Landing's unique atmosphere is accompanied by outstanding service. Purveyors of the night's catch, including Frank Roberts from Single Lady's Island Oysters and Wayne Mershon from Kenyon Seafood, will speak to guests about the evening's seafood selections. The South Carolina Aquarium's Sustainable Seafood Initiative program coordinator Shelley Dearhart will share information with guests about sustainable seafood best practices and how to make wise choices when eating out and at home.
Tickets for the 6:30 p.m. dinner on December 16, 2013 are $65 (taxes and gratuity are not included). Fleet Landing is located at 186 Concord Street, Charleston, S.C. Reservations can be made by calling (843) 722-8100. Ten percent of proceeds will go to the South Carolina Aquarium to support our conservation and education programming.
For all media inquiries, please contact Kate Dittloff at (843) 579-8660 or kdittloff(at)scaquarium(dot)org.
About the Sustainable Seafood Initiative:
Designed to promote the use of local and sustainable seafood in South Carolina's restaurants, the Sustainable Seafood Initiative helps ensure that consumers have fish for the future by teaching our partner chefs about sustainable and local seafood, assessing their menus, and encouraging consumers to dine at our partner restaurants. The Sustainable Seafood Initiative pragmatically balances the needs of the environment with the world population's need for seafood. We believe that we can lessen the impact we have on the oceans by making wise seafood choices and encouraging improvement of fishing and fish-farming methods. The Sustainable Seafood Initiative is made possible through the generosity of sponsors, especially our Champion sponsors The Boathouse at Breach Inlet, Fleet Landing Restaurant & Bar and Hank's Seafood Restaurant.
About Fleet Landing:
Charleston's Best Waterfront Restaurant has a view that is a distinctive destination unto itself. Housed in a 1940's retired naval building on the east side of the Charleston peninsula, Fleet Landing Restaurant features Chef Drew Hedlund's classic and contemporary Southern seafood fare in a setting that celebrates the area's waterfront heritage. The restaurant's "maritime chic interior" caught the eye of Food & Wine Magazine which featured Fleet Landing in their trend spotting "Where to Go Next" column. Fleet Landing, located at 186 Concord Street, is open seven days a week; serving lunch & dinner daily; brunch on Saturdays & Sundays.
About the South Carolina Aquarium:
The South Carolina Aquarium, Charleston's most-visited attraction, features thousands of amazing aquatic animals from river otters and sharks to loggerhead turtles in more than 50 exhibits representing the rich biodiversity of South Carolina from the mountains to the sea. Dedicated to promoting education and conservation, the Aquarium also presents fabulous views of Charleston harbor and interactive exhibits and programs for visitors of all ages.
The South Carolina Aquarium, a 501(c)(3) not-for-profit organization and is open Daily from 9 a.m. to 5 p.m. The Aquarium is closed Thanksgiving Day, half day Dec. 24 (open 9 a.m. to 1 p.m.) and Dec. 25. Admission prices are: Toddlers (3 and under) free; Youth (4-12) $14.95; Adults (13+) $24.95. The Aquarium plus the 4-D Theater experience is free for Toddlers, $19.95 for Children, $29.95 for Adults. For more information call 843-720-1990 or visit scaquarium.org. Memberships are available by calling (843)-577-FISH.
###