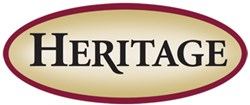 Building this home in Heritage means a family that requires ADA accessible features has the opportunity to move in without the wait or extra cost of reconfigurations. - Warren Smith, L and L of Raleigh
Wake Forest & Rolesville, NC (PRWEB) December 12, 2013
There is a special home in the works at Heritage, the master-planned community in Wake Forest and Rolesville, NC. L and L of Raleigh is building an ADA accessible home, which includes universal access features such as wide doorways, bathrooms, ramps and an elevator to the second floor. Building a home with these features aligns with the Heritage inventory philosophy of maintaining a rotating stock of homes with varied floor plans and at all stages of the construction process. This home will allow a buyer with specific needs the opportunity to buy a Heritage home.
Scheduled to be completed in January 2014, the 3,060 square foot home has three bedrooms, three full bathrooms as well as a bonus room and screened porch. The home is a Parade of Homes gold and silver award winning Charlotte floor plan that has been adapted to meet the ADA standards.
"Our goal is to provide safe, comfortable housing for our community," says Warren Smith, president of L and L of Raleigh. "Often, homes like this are renovated by a family who has special accessibility needs. Building this home in Heritage means a family that requires such features has the opportunity to move in without the wait or extra cost of the reconfigurations."
The home will initially list for $449,000 and is located in the Heritage Cornerstone neighborhood in the most recently opened phase, which is comprised of four new neighborhoods.
"This home is a testament to the community we've built here at Heritage," says Andy Ammons, president of Ammons Development Group, Heritage developer. "Builders, like L and L of Raleigh, have helped us create a collection of neighborhoods that offer homes fit for nearly every lifestyle need."
For more information about life in the desirable Heritage community, please visit http://www.HeritageLiving.com. Coldwell Banker Howard Perry & Walston Builder Services manages sales for the community.
ABOUT HERITAGE
Heritage is located near the historic downtown district of Wake Forest, NC and extends into the growing community of Rolesville, NC. This master- planned community is comprised of 37 individual neighborhoods and offers townhomes and single-family homes priced from the $160s to the $600s. Heritage offers a variety of recreational amenities including golf, tennis, two swim complexes, miles of walking and biking trails, greenways, playgrounds, soccer fields, an amphitheater and a fully stocked fishing pond.
This exceptional community has been named Master Planned Community of the Year, three times in its twelve-year history by the Home Builder's Association and the golf course was given an outstanding 4-1/2 Star rating by Golf Digest Magazine. Heritage was also named Best of the Best Neighborhood and Golf Course by Wake Forest Weekly in 2011, 2012 and 2013.
For more information on the community, please call 919-453-2000 or visit us online at http://www.HeritageLiving.com. Become a fan at Facebook.com/HeritageWakeForest. Sales by Coldwell Banker Howard Perry & Walston Builder Services. Marketing by Martin Communications.
ABOUT L AND L OF RALEIGH
L and L of Raleigh is a company steeped in the heritage of the home building industry. With over a dozen years of experience of building custom homes in the Triangle, L and L has established a reputation as an award-winning builder of homes of impeccable quality and unparalleled craftsmanship. With homes from the $200's to the $800's, it's all about building the right product in the right location for the right price. A motto that L & L of Raleigh not only stands by, but lives by. For more information visit http://www.landlofraleigh.com.