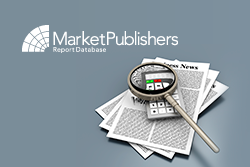 London, UK (PRWEB) December 12, 2013
In an effort to overcome the adverse impact of the worldwide economic recession and improve their financial performance, retail banks tend to implement various cost-saving initiatives. Among these are loyalty programs, which are usually launched via such channels as social networking sites and mobile platforms. Recently, loyalty programs have become one of the key marketing as well as revenue-driving tools in the world retail banking industry. Retail banks provide a range of loyalty programs in developed countries, but a great bulk of these programs is commoditized. As a result, banks are forced to adopt novel innovative programs in order to maintain their competitive edge and profitability. The recently introduced regulations are putting upward price pressures. Meantime, the emerging economies are witnessing low penetration of loyalty programs, as the retail banking industry in these geographies is still in its developmental stage.
Traditionally, most reward programs offered by various card issuers have been based on a customer demographic profile and income level. At present, retail banks tend to segment customers on the basis of their purchasing behavior and lifestyle choices. Recently, the adoption rates of the personalized reward programs have increased considerably, as this approach allow banks to target the most profitable clients and reduce the number of programs that are of little value to the overall banking business.
Insightful research report "2020 Foresight Report: Retail Bank Loyalty Programs" worked out by Timetric has been recently published by Market Publishers Ltd.
Report Details:
Title: 2020 Foresight Report: Retail Bank Loyalty Programs
Published: June, 2013
Pages: 45
Price: US$ 3,800.00
http://marketpublishers.com/report/finance_services/banking/2020-foresight-report-retail-bank-loyalty-programs.html
The report provides a detailed analysis of the market for retail bank loyalty programs. It contains a global summary of the loyalty programs adopted by retail banks, both in developed and developing countries; examines the trends prevailing in the market; identifies the key factors driving and limiting the market growth alongside evaluating their impact. The research study outlines the main challenges and opportunities in the market, includes an extensive review of loyalty program marketing and product strategies worldwide, and also characterizes the loyalty program customer targeting and marketing strategies used by top retail banks active in different markets.
Report Scope:

In-depth overview of the global retail banks industry.
Snapshot of the retail banks loyalty programs adopted worldwide.
Thorough examination of the major forces shaping the market.
Discussion of the top challenges and opportunities emerging in the sector.
Insights into the regulative landscape.
Valuable information on loyalty program design and operational frameworks.
Discussion of the important industry trends and issues.
Insightful review of the loyalty program product and marketing strategies.
Summary of major technology trends and extensive impact assessment on loyalty programs.
Overview of the customer targeting strategies adopted worldwide.
Essential data on the best practices in retail bank loyalty programs.
Comprehensive company profiles.
More insightful research reports by the publisher can be found at Timetric page.
Do not miss out on the excellent seasonal discount offer! Purchase ANY of the "2020 Foresight Reports" prepared by Timetric and receive 2 "Market Databooks" for free.
To know more about exclusive seasonal offers, please click here.