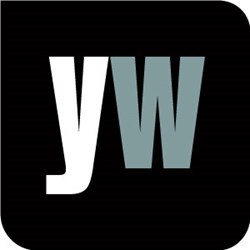 London, UK (PRWEB UK) 27 December 2013
Following a funding allocation from the NSW Government, a project that will create a purpose-built community where ageing people with an intellectual disability can live with their ageing carers has been given the green light, The Australian Ageing Agenda reported December 12th. The article, "Bridging the gap between disability and ageing," noted that the 'Pathways through Partnerships' proposal, submitted by IRT through a collaboration with Greenacres Disability Services, Community Options Illawarra and Interchange Illawarra, will receive $2.9 million from the government. IRT chief executive Nieves Murray commented, 'Since the State Government called for expressions of interest for the Illawarra Infrastructure Fund in June, our team at IRT has worked around the clock to ensure we were in the best position possible to proceed with this great proposal.' (http://www.australianageingagenda.com.au/2013/12/12/innovative-community-gets-green-light/)
Following on from this, Yourwellness Magazine pointed out five areas of the body that can secretly age a person. According to Yourwellness Magazine, 'There are countless products, articles and tutorials for tips to anti-age our faces, but what about the rest of your body? It seems that there is more to anti-ageing than simply reducing the wrinkles around your eyes, and forgetting these overlooked areas could be adding years to your appearance without you even realising it. These areas include your hands, chest, arms, neck and legs. Think of where the sun hits your body – these areas very rarely get covered, particularly not in the summer, and they age just as quickly as your face when left exposed.' (http://www.yourwellness.com/2013/11/five-forgotten-body-areas-ageing/#sthash.IO5agDjk.dpuf)
Yourwellness Magazine explored these ageing body parts in more detail:
1. Neck. Many people extend their moisturising routine to their neck to ensure that the fragile skin in this area stays hydrated. Radio-frequency treatments can help to firm up the delicate area on the neck.
2. Chest. Daily sun cream and the use of fillers can reduce the appearance of deep creases. Lasers that are recommended on the neck will also work here.
3. Hands. Fillers such as hyaluronic acids can work wonders on wrinkles and lines. Laser treatments can reduce the appearance of brown spots and there are plumping treatments available too.
4. Arms. Retinoids can thicken the skin and build up collagen, and laser therapy can be effective in treating brown spots and damage to the skin here.
5. Legs. Try radio-frequency treatments to firm up the skin here and rid legs of cellulite. Sclerotherapy or laser therapy can fade varicose veins.
To find out more, visit the gateway to living well at http://www.yourwellness.com.