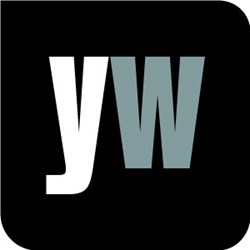 London, UK (PRWEB UK) 27 December 2013
Professor Gill Lewin from Curtin University's Centre for Research on Ageing has been awarded the 2013 Council on the Ageing (COTA) Western Australia Champion for Seniors Award for her research into the benefits of a restorative approach in home care, the Australian Ageing Agenda reported December 12th. According to the article, "Academic honoured with champion for seniors award," Prof Lewin's research findings have resulted in the adoption of restorative approaches by a number of home care providers around Australia and have influenced the care models adopted by Home and Community Care (HACC) programs in Victoria and WA. Prof Lewin commented, 'To maximise someone's health and wellbeing is essential to their full participation in life.' (http://www.australianageingagenda.com.au/2013/12/12/academic-honoured-champion-seniors-award/)
With this in mind, Yourwellness Magazine outlined make-up techniques that can hide the signs of ageing. Yourwellness Magazine noted, 'There are pressures on women to maintain the youthful appearance of women in their twenties, but this isn't always achievable with just a good diet and a healthy lifestyle – sometimes you need to add the glow with the help of make-up. Thanks to make-up, surgery doesn't have to be an option. With expertly applied make-up, you can fake the glow and skin of people far younger than yourself, without having to inject or go under the knife to hold back the years.' (http://www.yourwellness.com/2013/11/how-to-stave-off-ageing-with-make-up-tricks/#sthash.JLD7aZ1r.dpuf)
Yourwellness Magazine gave readers five anti-ageing make-up tips:
1. Accentuated apples. As women age, the cheeks begin to become hollow and sallow. Highlighting them with blusher helps to give the illusion of fuller cheekbones.
2. Moisturise. Older skin needs nourishment in order to retain its suppleness and youthfulness. An older woman's daily moisturiser should contain an SPF to combat the effects of the sun, as well as being light and not too oily as this will clog the pores.
3. Lip balm. As women age, their lips become thinner which is due to the lack of collagen, which is a protein which keeps the lips plump. A softening lip balm will hydrate them and keep them looking luscious.
4. Light reflecting make-up. This can prevent skin from looking dry and lacking in lustre.
5. Dark circles. An effective eye cream and concealer one tone lighter than the natural colour of the skin will help to reduce the appearance of dark circles.
To find out more, visit the gateway to living well at http://www.yourwellness.com.