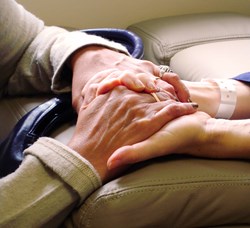 You're doing your family a favor by laying out your wishes.
Chicago, Illinois (PRWEB) December 13, 2013
While your family is gathered around a meal or fire this holiday season, consider giving a new kind of gift - the gift of information. Passages Hospice, a leading hospice care provider in the Midwest, encourages families to take time during these gatherings to talk about their end-of-life wishes.
While many families shy away from discussing death, experts say that making your expectations clear can help prevent confusion and anger during the end of a loved one's life.
"You're doing your family a favor by laying out your wishes," says Roxxi Davis, Director of Social Services for Passages Hospice. "It takes the burden of making the decision off of them."
Davis suggests framing the conversation in a positive way by saying, "I loved preparing your gift this year! I hope I can always give you what you want, especially at the end of life."
The conversation doesn't have to be sad, and tools from websites like Caring Connections by the National Hospice and Palliative Care Organization can help guide the discussion.
"People often feel very open and caring during the holidays," Davis says. "This is a great time to have an honest discussion with your loved ones."
More information and free, downloadable advance directive documents can be found at http://www.caringinfo.org or by contacting Passages Hospice at http://www.passageshospice.com or 888-741-8985.