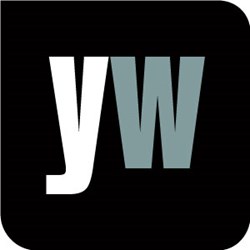 London, UK (PRWEB UK) 28 December 2013
Socialist feminist Lynne Segal has released a book about her views on the ageing process, The Guardian reported December 1st. The article, "Out of Time: The Pleasures and the Perils of Ageing, by Lynne Segal – review," noted that Segal's manifesto deals with the march of time in a way that contrasts sharply with that of Simone de Beauvoir, who published an anguished memoir about growing old when she was in her 60s. In Out of Time: The Pleasures and the Perils of Ageing Segal, now in her 60s, asks questions such as whom does she define as old? And how does society influence that definition? (http://www.theguardian.com/books/2013/dec/01/out-of-time-lynne-segal-review)
With this in mind, Yourwellness Magazine explored foods that fight off the ageing process. According to Yourwellness Magazine, 'Everyone wants to look younger these days, as evidenced by the fact that the US anti-ageing product market is valued at around $80 billion. Some experts are now saying, however, that to look younger all you really have to do is improve your general wellness, and that can be done solely through the food that you eat. Many foods contain important nutrients that can boost your wellbeing and take years off your age.' (http://www.yourwellness.com/2013/10/eat-right-foods-beat-aging-process/#sthash.F8DBHbp7.dpuf)
Yourwellness Magazine paired up foods that work well together in delaying the ageing process:
1. Blueberries and yoghurt. Blueberries are rich in antioxidants and are also believed to help prevent memory loss and to fight some degenerative diseases, while adding yoghurt also keeps up calcium levels, which helps keep bones young and strong.
2. Tomatoes and avocado. Pairing these together in a salad will help protect skin from the sun and thus reduce sun damage and the ageing effects of the sun.
3. Garlic and fish. Garlic in particular helps to lower cholesterol and is an anti-oxidant. Fish has been proved to reduce the risk of having a stroke and is packed with healthy omega-3 fatty acids.
4. Oatmeal and orange juice. Oatmeal provides soluble fibre and helps lower bad cholesterol, while the vitamin C in orange juice provides vitamin C and beta carotene.
To find out more, visit the gateway to living well at http://www.yourwellness.com.