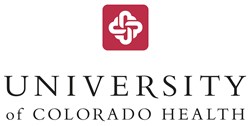 Aurora, Colo. (PRWEB) December 12, 2013
Beginning in early 2014, University of Colorado Health (UCHealth) will provide a new and expanded health insurance option for businesses interested in offering their employees a partially self-funded health plan.
Self-funded insurance plans are an alternative to traditional health insurance, enabling businesses to directly insure their employees, potentially saving 10% to 20% of health care costs. Further, self-funded plans are not subject to state premium taxes, which will provide additional savings for businesses.
A new division at University of Colorado Health, UCHealth Plan Administrators, will assist Colorado employers in managing health care risk while providing all plan administration functions including claims processing, customer service, billing and payments, and helping employees understand their benefit plans.
UCHealth is one of the only integrated health care systems in the Rocky Mountain Region providing an insurance product of this type. It will give people access to UCHealth's broad range of locations and services including dozens of primary care clinics, pharmacy benefits and five high-quality hospitals spanning the Colorado Front Range. The network will include the University of Colorado Cancer Center, the only National Cancer Institute-designated comprehensive cancer center in the region. UCHealth also offers nationally renowned specialists and accredited programs in neuroscience, cardiac care, transplant and numerous other specialties.
"Employers are beginning a new era of directly providing coverage and care for their employees, and our focus is on helping them navigate this efficiently and simply," said Kathy Major, UCHealth's Executive Director/Vice President of the new division. "In addition to the cost savings, we're bringing these businesses and employees into a network of physicians and nurses that is among the best in the country."
UCHealth has a nationally recognized record of delivering health care at peak efficiency while also attaining the highest quality and best outcomes for patients. This focus on quality and on keeping patients healthy will add to the potential savings for businesses choosing to partner with UCHealth Plan Administrators.
"It's the combination of quality, efficiency and the best outcomes that I think is the most exciting," said UCHealth Interim President and CEO Bill Neff, MD. "Our focus on reducing readmissions, eliminating unnecessary procedures and tests, and improving the health of our patients and communities will deliver the most significant savings through these health plans."
"I know it seems odd that we're working to keep patients out of our hospitals, but our vision is to help take the world from health care to health," Neff added. "Providing the very best outcomes enables us to manage and improve the health of a large population of patients. It's the future of health care."
The new UCHealth Plan Administrators will incorporate the activities of two legacy plan administrators, Medical Network (MedNet) of Colorado Springs and United Medical Alliance (UMA), based in Fort Collins.
UCHealth Plan Administrators will offer integrated product and service models that include complete self-funded administrative services. Its benefit designs include high deductible plans, health savings and reimbursement accounts, and pharmacy plans. "The key," Major said, "is to customize a benefit approach designed to meet each individual employer's needs, balancing cost with quality."
In addition to locations and providers across the Front Range, plan members will have an electronic medical record, available to them from their own computers. "That means people can see their own test results as soon as they become available, monitor their health histories, request appointments and email their physicians 24/7, thus taking control of their own care," said Major.
Interested businesses or brokers can call 855-519-6841 or visit tpa.uchealth.org
About University of Colorado Health
University of Colorado Health is a Front Range health system that delivers the highest quality patient care with the highest quality patient experience. University of Colorado Health combines Memorial Hospital, Poudre Valley Hospital, Medical Center of the Rockies, Colorado Health Medical Group, and University of Colorado Hospital into an organization dedicated to health and providing unmatched patient care in the Rocky Mountain West. UCHealth partners with the University of Colorado School of Medicine and numerous community organizations to provide care. Separately, these institutions can continue providing superior care to patients and service to the communities they serve. Together, they push the boundaries of medicine, attracting more research funding, hosting more clinical trials and improving health through innovation.
###