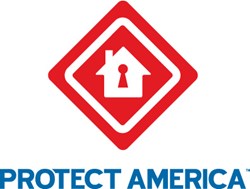 Austin, Texas (PRWEB) December 12, 2013
Home security giant Protect America advises homeowners to beware holiday fires this winter. The company specializes in wireless safety technology and aims to help lower this year's incidents of holiday house fires by promoting fire safety awareness.
According to the National Fire Protection Association, there is an average of $18.3 million in property damage caused by Christmas tree fires every year in the United States. These fires are likely to be very serious when they occur. Nearly one in five were caused by the tree being too close to a heat source. Dry trees are quickly engulfed in flames, whereas those which are kept watered are unlikely to catch fire unintentionally. Protect America strongly urges holiday revelers to keep their Christmas trees hydrated and away from heat sources like fireplaces. Homeowners should ensure that they have monitored photoelectric smoke detectors, which are much more adept at sensing smoke than the traditional ionized variety.
Holiday lights account for nearly $9 million in property damage per year and are usually caused by electrical failures and malfunctions. Homeowners should check holiday lights for exposed wiring and throw old strands away. December also has more occurrences of candle-ignited fires than any other month, according to the United States Fire Administration. More than half of home candle fires occur when flammable objects are too close to the candle (as opposed to malfunctioning/exploding candles). Candles should never be left alone and within close proximity of any flammable decorations.
Now more than ever, homeowners are turning to simple and powerful wireless technology to defend their homes against fires and burglary. Protect America offers affordable safety solutions customizable to every home. Visit http://www.protectamerica.com or call 1-800-951-5190 to speak with a Protect America home security expert about a wireless alarm system.
About Protect America, Inc.
Protect America is an Austin, Texas-based provider of wireless home security systems that employs approximately 400 people. Since the company's founding in 1992, Protect America has secured over 400,000 American homes. Protect America is part of the Rockbridge Growth Equity family of companies that includes the Cleveland Cavaliers and Quicken Loans. Protect America offers affordable security solutions customizable to every home. Call 1-800-951-5190 to speak with a Protect America home security expert about an interactive wireless alarm system.
###
Media Contact:
Tim Krebs
Corporate Communications Manager
Email: timkrebs(at)protectamerica(dot)com
Phone: 512-758-8322