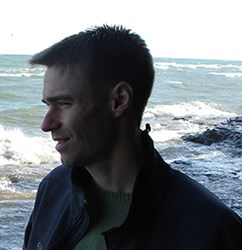 Become a Master of Chiropractic Marketing
Clinton, IA (PRWEB) December 15, 2013
Internet marketing expert, Dr. Mike Hamilton, has recently announced the release of twelve free chiropractic marketing programs. This is a compilation of work that helped Dr. Hamilton and his wife Dr. Aimee Hamilton build a 500 visit per week practice in less than two years.
When contacted at his office, Dr. Hamilton said, "We're coming to that time of the year when chiropractic offices are slowing down and doctors have time to start working on their marketing plans for next year. Most chiropractors spend thousands of dollars investing in rehashed programs that don't get to the core of what they need. I decided this year to give a huge gift to the doctors that need help. All of the detailed marketing information that we used in our office is now available on our website at no cost."
Dr. Hamilton went on to say, "Most doctors fail at marketing because they don't understand the real secret to success. They believe that someone else is going to do it for them if they throw enough money at it. The reality is that they need to become marketing expert themselves. It saves them money and produces much better results."
Finally, Dr. Hamilton said, "The one problem with what I'm doing is that most doctors ignore things that are free. If I charged $2000 for this information I would probably have more people actually implement the ideas, but at this point I want everyone to have access."
To learn more about the free marketing programs, please visit Dr. Hamilton's website at: http://www.inception-chiropractic-websites.com/chiropractic-marketing-101.html
Dr. Mike Hamilton is the co-owner of Inception Chiropractic Websites. He and his wife work each and every day to help doctors of chiropractic reach their online marketing goals. They hope that the information they provide can help you grow your chiropractic business.