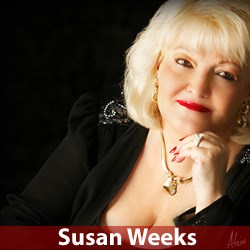 Ten times the book manuscripts were stolen, destroyed, and sabotaged. My life threatened. I had to hide to write DEFYING THE MOB.
Atlanta, GA (PRWEB) December 13, 2013
Susan Weeks released her surprise mafia thriller, Defying the Mob - Underworld Secrets Exposed (Part One of a Trilogy), a daring true story of Susan's life in the Mafia inner circle and how she fled one of America's crime lords who continues to covertly terrorize innocent people and corrupt the system.
The book will take readers on a harrowing ride of murder, kidnapping, political corruption, drug smuggling, serial bullying, human trafficking, sex, kangaroo courts, prostitution, and other unimaginable crimes. This is a piece of Georgia history that has been covered up and hidden for decades. A great read you won't want to put down.
Weeks is one the first females allowed into the inner sanctum of Georgia's Dixie Mafia and one of the few to get out alive. She paid a price for her life by promising to disappear, lose her home, her children and never reveal the secrets she knew. However, after 27 years of hiding, Susan chose to defy her bullies and bare all the secrets...knowing she risks death.
"Ten times the book manuscripts were stolen, destroyed, and sabotaged. My life threatened. I moved 26 times to prevent my journals from being stolen and I had to hide to write Defying the Mob. From the time I stepped into freedom, the mob bullies tried to create chaos, stalking me, thugs lurking outside my house, break-ins, and constantly calling me all night long."
The release of Defying the Mob: Underworld Secrets Exposed has shocked the business community and friends who know Susan Weeks as a noted business entrepreneur, humanitarian and public figure. No one ever suspected the harrowing life from which she escaped; barely getting out alive or that she was the FBI's #00003 most valuable female informant contributing to the imprisonment of dozens of mafia kingpins.
Defying the Mob is a courageous story of good versus evil, strength versus weakness, and survival versus defeat. She was warned never to talk or she and those she loved would die. Her vision in sharing her story of truth and hope will help those who have been terrorized by bullying.
She knew bullying was growing in epidemic proportions but had no idea that hundreds of people would. She is grateful how many people have reached out to thank her for telling her story that gave them inspiration, encouragement and hope.
Although Susan Weeks wears her heart on her sleeve, she possesses enormous courage and determination. These traits are exposed in her book and will play with the readers emotions as she writes of her despair and helplessness to her journey to find the courage to take control of her life.
The mob harassment continues. Recently after a book signing in Georgia, a store owner was warned not to sell another book in his store. He continued selling copies of Defying the Mob to customers who drove as far as 200 miles to buy a copy. A week later the store was burned down. The next day a defiant Susan was sitting on a chair in the still smoldering ashes of the burned-out store signing her books.
Defying the Mob is available immediately in paperback or eBook at http://www.DefyingtheMob.com or at bookstores throughout the US and online. Don't miss the video trailer with actual film footage from a 1991 Untold FBI Stories episode of the events that led to the night Susan was forced into exile from her $26 million lavish life into total nonexistence.
Susan is available for interviews, speaking engagements and book signings.
About Susan Weeks and MSBD Publishing
MSBD Publishing is a collaboration of Susan Weeks and Matteo Cucchiara. Defying the Mob - Underworld Secrets Exposed portrays the life story of Susan Weeks. The book was written by Matteo Cucchiara, a Fordham University graduate, film producer, and screenwriter. Plans are underway to turn Defying the Mob into a full-length motion picture.
Media Contact:
MSBD, llc.
Susan Weeks
(888) 317-0895
http://www.defyingthemob.com