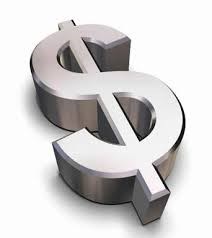 Jackson, Kentucky (PRWEB) December 13, 2013
The frigid temperatures are constantly raising Kentucky residents' monthly heating bills, and during this time of year, any opportunity to save is greatly sought after. Home Comfort Geo offers homeowners ways to conserve and save by making energy efficient changes to their homes.
1. There are many tax incentives, rebates, and deals available this time of year for homeowners looking to upgrade their HVAC system, and geothermal is the leader in energy efficiency. With geothermal heating, Jackson homeowners experience even heating on the coldest days and nights, 4-5 times greater energy efficiency, significantly reduced heating bills, and supplemental water coverage.
2. Insulate the house. There are many options available to keep the cold air out and the warm air inside during the winter. Windows should be properly caulked and sealed, doors should have sufficient weatherstripping, and walls and attics should be properly insulated for the climate and the square footage of the home.
3. Keep blinds and curtains open during the day to allow sunlight in, thereby warming the space, and close window treatments when the sun goes down to hold in the heat.
4. Install a programmable thermostat. Running the furnace during the warmest part of the day, most likely while away at work, will provide the heat needed to stay warm without overtaxing the system, assuming the home is properly insulated and can hold the heat.
5. Be conscious of the amount of electricity that is being used. Unplug items when not in use, such as phone chargers, lights and lamps, etc., as all of these things still draw power even if they are turned off. Don't leave lights or fans on when the room is unoccupied. Ceiling fans should be switched to clockwise for the winter to best circulate warm air, thereby keeping rooms warmer when occupied.
For more information regarding energy savings with geothermal system installation, homeowners should visit Home Comfort Geo at http://homecomfortgeo.com/products/geothermal-products.php.
About Home Comfort Geo
Home Comfort Geo is the leading source for geothermal statistics, technology, and innovation. Our dealers proudly serve residents throughout Illinois, Indiana, Kentucky, and Missouri.