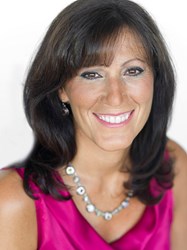 ... make the most of every conversation.
San Jose, CA (PRWEB) December 30, 2013
San Francisco Bay Area training and consulting company People First Productivity Solutions invites professional sellers to join them at 9:00 am this Saturday for the airing of "Navigating the Sales Jungle by Communicating with Tribal Types." This broadcast, featuring renowned sales expert Nancy Bleeke, will delve into Bleeke's system of identifying buyer styles and how to harness this technique to close more sales.
Bleeke is the founder of Sales Pro Insider, a company dedicated to enabling sales and customer service teams to succeed by providing the process, tools, and training that make each conversation count. Her background in personality styles and development combined with her expertise in creating strategic teams, business management and leadership development give her a unique perspective in the sales world. Bleeke also developed Genuine Sales™, Genuine Coaching™, Tribal Types™, and is a certified practitioner in QBQ! and the Myers Briggs Type Indicator training.
Tribal Types™ will be the focus of this Saturday's show. Host Deb Calvert, founder and president of People First Productivity Solutions, will interview Bleeke on this technique and how sellers can apply it to improve their sales. Knowing a buyer's style and adapting the way sellers communicate will make their conversations more meaningful and collaborative, leading to more sales.
Bleeke and Calvert will answer caller questions live on-air. To call in live, dial (347) 202-0896. Questions can also be submitted in advance by sending an email to Deb. Listeners who wish to tune in on Saturday can do so by visiting the show's page on Blog Talk Radio. For those who can't make it on Saturday, the radio show archives will be updated immediately following the show. Interested parties can listen to this broadcast there, as well as past broadcasts, or download the show from Connect1 on iTunes as a podcast.
About:
CONNECT! Online Radio Show for Professional Sellers was developed to help sellers "Ignite (their) Selling Power in Just an Hour!" Hosted by Deb Calvert, a former Fortune 500 exec and author of "DISCOVER Questions™ Get You Connected," CONNECT proudly boasts several thousand listeners and a stellar roster of guests. The radio show is one branch of the CONNECT! Community, which provides discussion groups, books, blogs and other resources for selling professionals, leaders and emerging leaders, trainers, coaches and individuals. Founded in 2006 by Deb Calvert, People First Productivity Solutions operates with the mission: "We Build Organizational Strength by Putting People First."