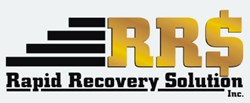 Bohemia, NY (PRWEB) December 13, 2013
Rapid Recovery Solution, Inc. encourages businesses and consumers to pursue judicious strategies to new credit endeavors.
According to a December 11 article from Time titled "When Taking On more Debt Is a (Very) Good Thing," the private sector is adjusting its spending practices as the economy grows. The government, which was responsible for much of the country's new debt through federal stimulus plans, is now less relied on to jumpstart the economy.
A recent Flow of Funds report from the Federal Reserve reveals a steep decline in the private sector contracting its total debt, which many economists blamed for a stagnant economy throughout the Great Recession. Those same experts expect steady monetary growth as American consumers re-acclimate themselves to durable investments and debt.
John Monderine, CEO of Rapid Recovery Solution, voices his expert opinion. "We are now over five years removed from the financial crisis of 2008, and the economy has grown by leaps and bounds over that span. The stock market is climbing to record highs, and unemployment is slowly but consistently creeping back to its pre-Great Recession figures. Consumers and businesses are wise to identify investment opportunities and resume long-term spending."
Monderine continues. "The recession did, however, remind us all of the fragility of the economy. Levels of debt should be directly linked to current and anticipated income, and we must be mindful that the overall economy is directly affected by our spending habits. Consumer and commercial debt collection agencies could offer valuable advice for how to properly manage and assume new debt."
Founded in 2006, Rapid Recovery Solution, Inc. is headquartered at the highest point of beautiful Long Island. Rapid Recovery Collection Agency is committed to recovering your funds. We believe that every debtor has the ability to pay if motivated correctly. We DO NOT alienate the debtors; we attempt to align with them and offer a number of ways to resolve not only your debt but also all their debts.
#####