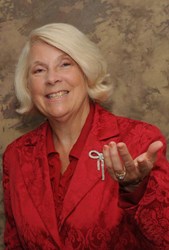 Foolish men let go of what is within their grasp.
Daytona Beach, FL (PRWEB) December 17, 2013
The chairman of the House Budget Committee, Paul Ryan, proposes a compromise for the federal budget. However, but left-wing Progressives and right-wing Tea Party Patriots prefer a more radical budget.
The Progressives seek a budget with higher taxes and more government spending, whereas the Tea Party Patriots seek a budget with lower taxes and less government spending. Dr. Betsy Kruger relates their desires for another budget to this Aesop fable:
A nightingale is singing as usual in a tall oak. (Radical politicians keep criticizing of the government on the media.) Then a hawk swoops down to seize the nightingale. (Practical politicians ask radical politicians to vote for the compromise budget.)
Seeing herself about to be eaten, the nightingale pleads with the hawk to let her go and catch a bigger bird. (Opponents of the compromise budget plead for a more radical budget.)
But the hawk replies, "I would certainly be foolish to release a meal from my talons and go after one I haven't seen." Aesop conveys, "In their hope for greater things, foolish men let go of what is within their grasp." Dr. Kruger believes that politicians are foolish to seek a radical budget when a compromise budget is a step in the right direction.
Other Aesop's fables inspired marketing tips. "For example, an Aesop Fable contrasts the princely lion cub with a litter of little foxes. Aesop advises, "quality, not quantity counts." This fable coaches entrepreneurs to target a few top quality customers, rather than a quantity of less profitable customers.
Dr. Kruger's marketing tips coach small businesses to describe, delight, and duplicate their most profitable customers. She advises entrepreneurs to delight top quality customers, promote to them with empathy, and reward profitable customers, not complainers.
Dr. Kruger believes that any business can duplicate top quality customers by targeting similar prospects. Dr. Kruger predicts, "When highly profitable customers replace less profitable customers, your profits can quadruple."
Each of her marketing tips reveals how to profit from the 80/20 rule. According to scientists, the 80/20 rule predicts that the top 20% of customers will generate 80% of the profits. This universal law of results predicts that the top 20% of customers will be 16 times more profitable than other customers.
The 80/20 rule is the basis of Dr. Kruger's upcoming book, "Aesop's Keys to Profitable Marketing." Her website summarizes 12 ways to profit from the 80/20 rule. According to Dr. Kruger, any business can use these marketing strategies to spark their profits.
In 2011, Business Expert Press published her first book, "Top Market Strategy: Applying the 80/20 Rule." Barry Silverstein praises her college supplement as a "profit-generating tool." Marketing professors around the world can adopt this book for their marketing classes.
In summary, Dr. Betsy Kruger provides marketing tips to entrepreneurs and small business owners. Her upcoming book, "Aesop's Keys to Profitable Marketing" coaches them to create profitable action plans for their business.
Dr. Kruger is a professional speaker, business coach, and published author. Her consultancy, Strategic Power has an A+ rating with the Better Business Bureau and is certified as a Women-Owned Business Enterprise.
For fifteen years, Dr. Kruger led many marketing research projects for corporate clients. She taught marketing for ten years at business schools such as the Thunderbird School of Global Management. Recently Dr. Kruger has coached thousands of entrepreneurs to start up a profitable business. Her mission is to spark profits, one business at a time.
Dr. Kruger has been a guest on many syndicated radio shows and will gladly customize her message for your audience. Please contact Betsy Kruger directly for media interviews, speeches, and articles.