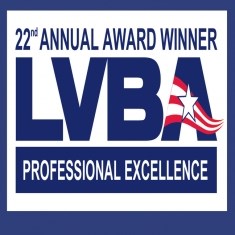 Monogram Custom Pools wins award for most energy efficient construction project in Lehigh Valley, PA.
Coopersburg, PA (PRWEB) December 13, 2013
Monogram Custom Pools was just awarded the prestigious "Excellence in Energy Efficiency" award by The Lehigh Valley Builder's Association for one of their innovative energy efficient custom in ground swimming pools that cost 75% less to operate than traditional swimming pools.
Monogram Custom Pools uses:
Pentair brand heat pumps which provide approximately 185k btu per $1.00 spent, which can result in a $2000 per year savings over energy hogging, polluting gas heaters.
Pentair brand LED pool lights that use 75% less power
Pentair brand variable speed pumps (with motors like used in hybrid automobiles) that use 70-90% less electricity than a traditional pump. This is an additional $700-$900 per year savings. And to ensure that the variable speed pumps operate using as little power as possible, sweep 90 degree elbows are used which create 50% less backpressure than regular elbows.
Sta Rite 500sf cartridge filters which add only 2psi of back pressure rather than a diatomaceous earth filter (which adds over 15psi of backpressure) to further improve efficient water flow.
Full iPhone controlled automation system that automatically turns off devices if left on too long also and has the ability to monitor pool power consumption, heating control, and all chemical levels.
For the first time in 23 years of awards, the LVBA presented their "Excellence in Energy Efficiency Award" for a swimming pool project. In the past, this award has been given only for newly constructed homes.
Monogram Custom Pools is a locally owned Pennsylvania based pool builder that builds 50-60 custom in ground concrete swimming pools per year and is ranked as the #1 pool builder in PA and #27 in the USA. They have received over 40 awards for professional excellence and are the only builder to ever receive the Better Business Bureau's award for "Excellence in Customer Service."