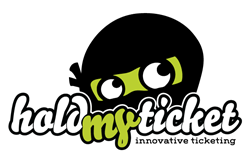 We know music fans and event seekers will love the new system, but it's also about making things easier for promoters and venues.
(PRWEB) December 13, 2013
HoldMyTicket Says Goodbye to Old Ways of Event Management and Ticketing
Most Innovative Ticketing and Software Company in the Country Unleashes
Latest Round of High Tech Upgrades
HoldMyTicket continues to innovate and disrupt the ticketing industry with groundbreaking tools for ticketing, box office operations and online event marketing. Their latest release of new features not only sets HoldMyTicket apart from the majority of their competition, it places them miles ahead.
HoldMyTicket, is a national ticketing and event software company based in Albuquerque, New Mexico. They have experienced explosive growth in 2013 as promoters discover the value of utilizing a user-friendly software package to market, manage and sell tickets for their events. HoldMyTicket has signed deals with some of the best showrooms and biggest festivals in their home state of New Mexico like the Isleta Casino, Route 66 Casino, The Stage at Santa Ana Star, the Historic KiMo Theater, Zozobra and Santa Fe Folk Art Market.
They are rapidly gaining ground outside of the southwest region as well, welcoming new promoters across the country to their platform on a daily basis. Additional updates include a redesigned homepage that simplifies finding shows, plus several apps for clients that will make promoting their venues and events even easier.
A host of updates are for event-goers and add further ease of use. "People attending events can now log in to HoldMyTicket with Facebook or Twitter and use geo-location to find shows in their area," said President and Co-Founder Jeremy McCollum. "Our redesigned homepage has an event, flyer-driven design with poster-like images, event-specific images, the ability to add events directly to calendars and an immediate ticket purchasing option," he said.
HoldMyTicket's event managing system, Spark, has been rebranded and now enables promoters to access their account info and support systems. Swarm, the system's box office, has been updated with new menus and allows access to reports, ticket lookup, and more while the Venues menu allows users to switch between various venues quickly and efficiently. Both allow users to easily switch between all of the HoldMyTicket apps.
The newest app, Shift CRM, offers various benefits including an activity page, which shows recent transactions in Swarm Box Office as far back as 30 days including transaction management by employees. Leaderboards display top-ranked customers, basing ranks on total activity including purchases, ticket scans, money spent and more. A host of other tools can also be found in Shift CRM, including a buyer information page, ticket scans and correspondence.
"This upgrade has been in the works for a while. We know music fans and event seekers will love the new system, but it's also about making things easier for promoters and venues," McCollum said. "We see the immense possibilities in our industry and we're ahead of the game when it comes to simplifying the process and creating better systems for everyone."
About HoldMyTicket
HoldMyTicket is a cutting edge, tech savvy, ticketing and event software company that allows individuals to organize events and sell tickets with limitless functionality. They provide online sales, event management, interactive calendars, social media integration, analytics, mobile sales, on-site scanning technology – and much more. HoldMyTicket was founded in Albuquerque, New Mexico in 2007. To learn more about how HoldMyTicket can assist with event management visit holdmyticket.com.
###
CONTACT:
Dea Rankin (505) 615.2258
drankin(at)griffinassoc(dot)com