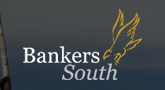 Lakeland, FL (PRWEB) December 18, 2013
Bankers South Lending & Finance – a Florida-based money lender and mortgage investor - recently financed a $857K farm loan to help a South Florida farmer purchase a mango grove. Through its special AgAmerica Lending Program, Bankers South was able to underwrite and approve the agricultural loan within the quick time frame of the purchase contract. The fast and flexible funding provided allowed this mango farmer to get his agricultural operation up and running so as to guarantee a sweet harvest next summer!
What is the AgAmerica Lending Program?
Bankers South is proud to be the only ag lending company in the Southeast authorized to provide AgAmerica Conventional Real Estate Loans.
AgAmerica Lending by Bankers South offers:
● Up to 25-Year Amortizations (with 15-year balloon)
● Very Low Interest Rates (as low as 2.65% depending on the loan product)
● Flexible Payment Plan Options (annual, semi-annual, or monthly)
● No Standard Prepayment Penalty (on early payoffs)
● No Annual Renewals!
● No Cost for Initial In-House Underwriting (of the loan application)
It is not just the very low interest rates that make these AgAmerica Conventional Real Estate Loans from Bankers South an attractive option. Bankers South is dedicated to getting to know all of its customers. The staff includes employees whose own farming histories stretch back generations. What's more, Bankers South has its own experience with buying, selling, and managing agriculture land. Bankers South commits to offering not only an ag loan, but a professional, supportive relationship that will hopefully continue to flourish for many years to come.
Time to refinance a high-interest farm or ranch loan? Need cash to plant the next row crop, expand citrus groves, plant timber, or buy more cattle?
Call on Bankers South and inquire about these exclusive AgAmerica farm loans. The AgAmerica Lending program is here to help the agriculture industry thrive!
ABOUT BANKERS SOUTH
Bankers South Lending & Finance, LLC ("Bankers South"), a Land South Group Company, is an ag lending company and mortgage investor based in Central Florida. As a licensed Florida Mortgage Lender and licensed Florida Consumer Finance Company, Bankers South accepts, underwrites, funds, and services the loans it makes. Bankers South provides a variety of loan products, including conventional agricultural real estate loans through its AgAmerica Lending Program. To discuss agricultural loans or refinancing options, visit http://www.bankerssouth.com.