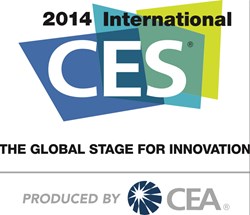 Kids Email will present their latest online child safety technology innovations at the 2014 International CES
Shelley, Idaho (PRWEB) December 18, 2013
Kids Email will present their latest online child safety technology innovations at the 2014 International CES. The CES has been the world's gathering place for those who thrive on the business of consumer technology. Produced by the Consumer Electronics Association (CEA), the event will run Tuesday, January 7 through Friday, January 10, 2014 in Las Vegas, Nevada.
The CES conference has served as the proving ground for innovators and breakthrough technologies for more than 40 years. It's the global stage where next-generation innovations are introduced to the marketplace. The 2014 CES will feature more than 3,200 exhibitors unveiling the latest consumer technology products and services across the entire ecosystem of consumer technologies.
Kids Email is a powerful and easy-to-use tool that helps parents protect their children from online dangers such as cyberbullying, predators, pornography, and offensive spam. These types of Internet dangers can reach kids through email – not just through Internet browsing.
Parents can use Kids Email to protect their children though any their Internet browser, on their Apple iPhones and iPads, and on their Android phones and tablets. More than 30,000 parents trust the safe email service for children.
Kids Email empowers parents to increase their child's online safety with a wide range of parental controls that include:

Monitoring and approving incoming and outgoing mail
Filtering unwanted words, images, and links
Restricting login hours
Managing contacts
In 2009, Jacob Anderson founded Kids Email to provide parents with a customizable tool to protect their kids from dangerous people and images on the Internet. Anderson also made the service fun for kids by allowing kids to modify the look and feel of their email account by choosing fun templates.
"When deciding how to protect their children online, parents often worry about being too intrusive regarding the privacy of their children," says Anderson. "That's why we have designed our service to give parents the flexibility to customize their own rules. It's not a one-size-fits-all service."
To learn more about this award-winning, safe email service for kids, visit KidsEmail.org to sign up for a free 30-day trial. For more information about the 2014 CES, visit CESweb.org.
About KidsEmail.org
Launched in 2009, KidsEmail.org is a safe email service designed to protect kids ages 4 to 12 from Internet dangers including cyberbullying, pornography, predators, and email from strangers. This service allows kids to only send emails to and receive emails from people on their contact list while also allowing parents to monitor email conversations. Visit http://www.KidsEmail.org to learn more and to sign up for a free trial.