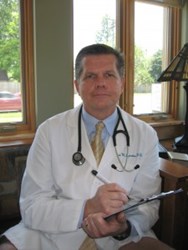 Naperville, IL (PRWEB) December 12, 2013
Dr. Kaz Zymantas has unveiled a new website designed primarily for patients seeking information on common oral health problems, causes, symptoms, and treatments. This resource will allow patients to learn about important information at their own pace, recognize personal health problems early, and prepare for their upcoming treatments. The website features detailed information on many procedures, including gum surgery alternative options, cosmetic dentistry, wisdom tooth extraction, and dental implants in Naperville, IL.
Many of Dr. Zymantas' patients will require treatment for periodontal disease at some point; according to the Centers for Disease Control and Prevention, 47.2 percent of adults in the U.S. over age 30 suffer from some form of the condition. Dr. Zymantas offers patients a gum surgery alternative, the Laser Assisted New Attachment Procedure (LANAP), which uses a laser to remove periodontal disease. The procedure is minimally invasive and very effective, but in the event that some teeth are lost to gum disease or other causes, Dr. Zymantas offers patients other solutions, such as dental implants. Implants are anchored in the jawbone, preventing bone deterioration and guaranteeing stability. Patients who visit Dr. Zymantas for LANAP prior to receiving dental implants in Naperville, IL, can better the odds of their implants taking successfully.
Another procedure that many patients of Dr. Zymantas require at some point is the removal of wisdom teeth. The wisdom teeth are a third set of molars that grow into the mouth during the late teenage years or early twenties. Although some people can live with these teeth, many people need to have them removed. Wisdom teeth can crowd other teeth, affect alignment, and cause pain. They can also be difficult to clean and susceptible to infection. Removing these teeth prevents most of these associated issues. Dr. Zymantas works with each patient to determine whether some or all of their wisdom teeth need to be removed.
Patients who are interested in learning about a gum surgery alternative, wisdom tooth extraction, or dental implants in Naperville, IL, are encouraged to visit Dr. Zymantas' website at http://www.lanapnaperville.com. New patients and people who are concerned about changes in their oral health are also welcome to visit the website or call Dr. Zymantas' office directly.
About the Doctor
Dr. Kaz Zymantas is a general dentist offering personalized dental care for patients in Naperville, IL for over 30 years. Dr. Zymantas received his Doctor of Dental Surgery from the University of Illinois and has earned a fellowship in the American Academy of General Dentistry, an honor belonging to only three percent of dentists in the world. Dr. Zymantas is part of one percent of dental professionals providing the LANAP FDA cleared laser procedure for gum disease and periodontal treatment. To learn more about Dr. Zymantas and his dental services visit his website at http://www.lanapnaperville.com.