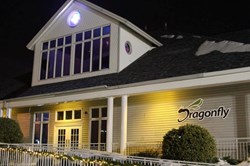 Dragonfly.. Your BIG GAME Party Destination!
Carlstadt / East Rutherford, NJ (PRWEB) December 13, 2013
Dragonfly Marina, Sports Bar & Grill is proud to announce their Big Game "Impaired Driving Prevention Effort" throughout the week of Super Bowl XLVIII. Dragonfly Marina Bar & Grill, will be hosting several "Celebrity Big Game Parties" on-site, the week of "2014 Super Bowl". Promoting safety, Dragonfly will be providing complimentary shuttle service, picking up and dropping off their patrons at surrounding area hotels and/or mass transit depots. Purchasing tickets for these parties will also require the attendee's pledge, in support of this unprecedented "Impaired Driving Prevention Effort." Dragonfly's goal is to eliminate a large majority of their customers from using any personal transportation, while attending Dragonfly's "Big Game" parties.
Dragonfly Marina, Sports Bar & Grill located within walking distance from MetLife Stadium, in the heart of the Meadowland's, and just minutes from NYC. The venue is the LARGEST indoor/outdoor Sports Bar & Grill in Northern NJ operating on 10 acres of property and adjacent to the Hackensack River. For more information, or to view their "Big Game" party plans, please contact Dragonfly by visiting their website, http://www.DragonflyNJ.com.