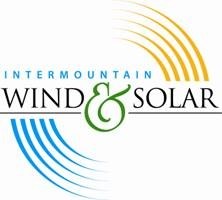 Salt Lake City, Utah (PRWEB) December 13, 2013
IWS is already known for their abilities to not only completely redefine the solar panel industry but also do so in ways that serve the needs of their consumers and the community. The solar panel installers in Salt Lake City created wanted to create a resource that individuals could use to calculate the costs and savings of renewable energy. This calculator accurately estimates customers' potential energy savings, which serves several purposes. With this information readily at hand, clients will be able to truly see the value of their investment and how it will impact their finances positively in future years. Purchasing renewable energy while utilizing the calculator is a unique experience all around, because not only do clients get to see the positive financial change almost instantaneously but also they receive the opportunity to join the environmentally friendly movement.
IWS firmly believes that the opportunity to see the potential energy savings will greatly increase the motivation and incentive of clients to invest in both solar panels in Utah as well as the services of their professional solar panel installers in Salt Lake City. It is a well-known fact that consumers tend to vote and spend with their wallet, so why not show them exactly what IWS can do for them and their families financially? Going green via panels and other forms of solar technology has been proven to significantly lower energy costs on the long run, since consumers of such products are no longer subject to the constantly fluctuating prices and fees of more traditional power sources, such as the main power grid. As the new calculator shows, using the natural and consistent power of the sun via panels will substantially lower energy costs while saving the client money that would have otherwise been forked out on a payment to the power company.
Website visitors will no doubt delight in the novel quality and preciseness of the calculator developed by the experts at IWS. Their attention to detail in all aspects of their industry has earned them the respect of not only their client base and plethora of consumers but also admiration from the national as a whole for their relentless efforts to bring clean, reliable energy to the United States. For more information, visit their website at http://www.imwindandsolar.com.