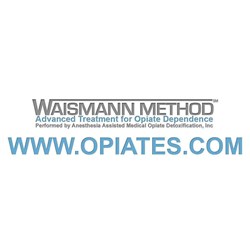 The person who is dependent upon opiates is typically shamed and marginalized. In truth, though, that person actually has a medical condition that must be addressed by medical means. We must recognize that dependence is not weakness
Beverly Hills, CA (PRWEB) December 23, 2013
As mental illness in Hollywood once more takes the spotlight, and new information is published indicating that mental disorders and substance abuse are the leading cause of nonfatal illnesses, Waismann Method® can help.
According to an article published by The Lancet on August 29, 2013, entitled, "Global burden of disease attributable to mental and substance use disorders: findings from the Global Burden of Disease Study 2010," the findings of the study are startling: the burden of mental and substance use disorders increased by 37.6% between 1990 and 2010, with the highest proportion of people burdened between 10 and 29 years old.
"This is incredibly alarming," says Clare Waismann, Administrative director of the Waismann Method®. "People around the world, especially young people, are suffering at a steeply growing rate. In some cases, these people wind up in the spotlight, and though it is incredibly sad, it helps draw attention to this alarming trend."
The study concludes that, "improvement in population health is only possible if countries make the prevention and treatment of mental and substance use disorders a public health priority."
"We not only agree with the conclusion of the study, but are also doing our best to raise awareness of this plight. We cannot stand by while voiceless millions suffer in silence," says Clare. "Unfortunately, it seems like whenever mental disorders receive public attention, that attention is more often than not negative."
Recently, actress Amanda Bynes has come under attention for her mental health issues. According to The Atlanta Journal-Constitution on December 12, 2013, Bynes is now living with her parents after a period of mandatory rehab following an incident involving her setting fire to her neighbor's driveway.
"It is incredibly sad that there is so much stigma associated with mental illness," says Clare. "The media is always quick to jump to conclusions and cast blame, as is certainly the case with Miss Bynes. We hope that her treatment went well and she is recovering quickly with her family by her side."
Waismann Method® understands that mental illness can often be a gateway to numerous other issues, from self-harm to opiate abuse. The doctors and staff at Waismann Method® strive to offer the best treatment available to ensure their clients get the help they need with opiate dependency and addiction.
"The person who is dependent upon opiates is typically shamed and marginalized. In truth, though, that person actually has a medical condition that must be addressed by medical means. We must recognize that dependence is not weakness," says Clare.
Waismann Method® specializes in rapid detox, a safe, human, and effective medical procedure that rids the body of opiates. Performed in a hospital intensive care unit, medications are carefully administered to patients to reverse the physiological dependence on opiates while the patient rests comfortably sedated in a, "twilight sleep."
Waismann Method® Medical Group hopes that as studies continue to come out acknowledging the damage that substance and mental disorders is doing, a public dialogue can be established so that people, especially young people like Amanda Bynes, can receive the help they need.
About Waismann Method®
Waismann Method® provides the safest, most humane treatment for opiate detox and allows patients to carry on with lives, with their dignity intact. We never make our patients feel guilty or shameful about their condition. We know our patients didn't intend to become addicted. In most cases, it happens after being prescribed potentially-addicting narcotic drugs and developing a tolerance to them or simply trying to numb emotional or physical pain. We empathize with our patients and assure them they are not alone. Learn more at http://www.opiates.com.
Waismann Method's exceptional team of doctors, therapists and staff members work with each patient to design an individualized treatment protocol plus an aftercare plan for transitioning into a life free of opiates. The patient's health, comfort, dignity, safety and confidence are always our top priorities.
Contact:
Clare Waismann
310-205-0808
Info@opiates.com