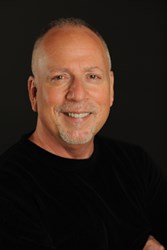 "We're grateful to be in a position to give so much", General Manager of Affairs To Remember, Patrick Cuccaro enthusiastically states.
Atlanta, GA (PRWEB) December 16, 2013
Affairs to Remember Caterers, one of the largest privately held off-premise luxury caterers in the United States, announced this week its donation and sponsorship of more than $2,000,000 in catering and event design services to local non-profit organizations through its Legacy Giving program.
Legacy Giving was formally launched in 2009 as a way for Affairs to Remember to give back to the community it has served for more than 36 years.
"Legacy Giving affords organizations—that are engaged in important quality-of-life initiatives on a limited budget—the opportunity to host a luxury fundraising gala without the luxury price tag," said Patrick Cuccaro, General Manager.
Cuccaro added that "It warms our hearts to know that we get to be a part of the important missions that so many non-profit organizations must execute in order to serve their constituents. We also donate food to the Atlanta Community Food Bank—a relationship we highly value—but even beyond that, the discounts and sponsorships that we offer through Legacy Giving for practically all non-profits, mean we get to affect change in a multitude of initiatives…and that feels great!"
Affairs to Remember Caterers is one of the largest privately held, full-service luxury catering companies in the United States and Atlanta's first Zero Waste Zones caterer. Their award-winning services include expertise in off-premise catering, site selection, décor, music, entertainment, tent rental, lighting, linens, ice carvings and photography. Innovative menus, impeccable service, attention to detail, and reliability all contribute to the companies 36 years of success.
Earlier this year, Affairs to Remember Caterers won the prestigious Best Caterer in the South award on an international stage at the Catersource Conference in Las Vegas, and recently was awarded for the third time "Best Caterer in Atlanta" by the Consumers' Choice Award. Cuccaro said, "We're hopeful that being awarded such distinctions—for which Legacy Giving is certainly a consideration—encourages the spirit of giving in the community."
Contact
Travis S. Taylor
Director of Communications
(404) 872-7859 x22
travis(at)affairs(dot)com
About The Consumers' Choice Award:
Established in 1987, the Consumers' Choice Award® identifies and promotes businesses that deliver customer service excellence. The Consumers' Choice Award® has retained a leading independent research firm to conduct surveys in U.S. cities; Columbus, Atlanta, Dallas, and Houston. The winners are determined by consumers and not by a panel of judges. The survey covers a broad range of categories of interest to both the public and business communities. Its purpose is to publicly identify those establishments that have been voted by consumers as being their choice for excellence. The Consumers' Choice Award® is a most prestigious tribute to local businesses that serve their communities well. The program is encouraged by all levels of government and by business leaders. Find out more about The Consumers' Choice Award® by visiting http://www.consumerschoiceaward.com/.