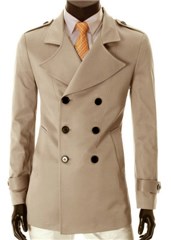 (PRWEB) December 14, 2013
4leafcity.com is a famous supplier in the clothing industry. It is dedicated to providing various kinds of up-to-date clothes from both men and women. The company is extremely famous for wedding dresses and windbreaker jackets.
Recently, the company has announced its new release of windbreaker jackets. Along with this, it has also announced great discounts on these products, up to 42% off. All consumers can enjoy the special offer; the deadline of this promotion is January 6, 2014.
The company has thousands of different products at its online shop. All its clothes come in different styles and colors. It has been specializing in designing and manufacturing high quality clothes for many years. Its wonderful items are sold in China, America, South East Asia and many other places. It is true that the company is now an industry leader in the global market.
"We are happy to announce the new windbreaker jacket range. Now, a large proportion of them are priced under $40." The CEO of the company sates, "We have many different kinds of men's clothes for sale; they are offered at discounted rates for only a limited time. If you are planning to buy some men's clothes online, please make sure you don't miss the great opportunity.
About 4leafcity.com
4leafcity.com was founded in 2009 and serves more than 5000 customers from every part of the world. It is one of the leading suppliers of men's and women's clothes, helping the people worldwide develop self-esteem, confidence and love of learning. For a full list of services and to learn more about 4leafcity.com, please visit http://www.4leafcity.com/product-men-s-windbreaker-009003004.aspx.