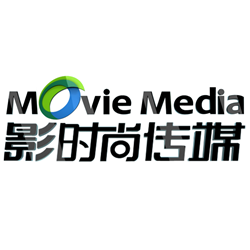 (PRWEB) December 13, 2013
The Third 5S Golden Awards was co-hosted by Advertiser (magazine) and the Graduate School of Management, Communication University of China, on Friday afternoon, December 6th, in Beijing. China Movie Media Group (CMMG) was awarded "Entertainment Integrated Marketing Grand Award" for its theatre integrated marketing campaign customized for TCL Corporation (http://www.tcl.com/en.php).
Many industry experts and senior managers from entertainment companies attended this Forum. This year's theme for the forum was "integration and innovation" of entertainment marketing tools, and attendees discussed the current situation and possibilities for future development. Meanwhile, various marketing awards were given to industry practitioners for their innovative spirits. With rapid developments in modern marketing tools such as social media, online videos and product placement, such forums become crucial in keeping abreast of developments in communication technology and media integration of entertainment marketing.
With the help of CMMG, TCL teamed up with the global hit Iron Man3 to implement its integrated marketing in theatres. Iron Man 3 was released on May 1stin China, grossing 753 million CNY. In this installment, Iron Man 3employs dazzling high-tech special effects and futuristic biochemical elements. Such a high-tech image in Iron Man 3reflects TCL philosophy perfectly, which is to pursue technological strength and product innovation. CMMG precisely captured the synergy between TCL and Iron Man 3 and came up with an integrated marketing campaign. The prime time pre-show ads attracted audience's attention right before the feature film; and immediately outside of the cinema halls, movie goers gained first-hand experience of TCL products at the attended TCL interactive booths. This effective marketing campaign successfully deepened public's memory of the TCL brand and enhanced its brand image as well. "The implementation of this project went very well," said Genming Zhang, President and CEO of CMMG, "the cross-audience coverage of pre-show ads and in-theatre interactive activities reached 6 million people. We were running a very successful campaign for TCL targeting at the young audience. Of course, this award today is the affirmation of our efforts, and it definitely motivates us to go further and better. "
About China Movie Media Group (CMMG)
CMMG is the only Chinese movie marketing company providing services in publicity, distribution, exclusive movie importing, product placement, joint promotion, pre-show ads, and comprehensive in-theatre interactive marketing. Since 2011, GMMG has become the largest pre-show ADs provider in China. In 2012, CMMG completed building the largest exclusive in-theatre interactive marketing system; and it has accomplished more than 200 marketing campaigns so far. CMMG is the most valuable and influential movie marketing company in China. More information can be found at http://www.movie-media.com.cn/.
Follow CMMG at:
Twitter: https://twitter.com/ChinaMovieMedia
Facebook: https://www.facebook.com/pages/China-Movie-Media-Group/565631560179641