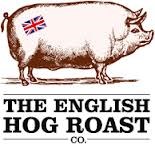 Christmas has nearly come and gone but why not make sure your festive party leaves long lasting memories...
London, UK (PRWEB UK) 15 December 2013
With Christmas only a few days away many people are looking forward to spending a well-deserved rest with their families and friends over the festive season. Looking forward into the New Year there is no better way of celebrating than throwing a party.
Mike Berry, owner of The English Hog Roast Company tells us "People definitely want to have something a bit different these days when they are planning a party. This is one of the main reasons I think we have been so busy over the last couple of years."
The English Hog Roast Company has been putting on traditional hog roast catering for the last 3 years. They specialise not only just in hog roasts but spit roasts and barbecues, covering Essex, London, Hertfordshire & Cambridge.
"We pride ourselves in sourcing the finest local ingredients, including free range meats, locally baked breads and locally grown vegetables. We can manage 30-300+ guests on either a fully catering option or provide a DIY solution too. We can even provide chefs and serving staff."
So if you are planning a spring wedding or birthday party why not try something different like a hog roast? "The food is simple but delicious. We always have empty plates at the end of every event and the feedback has been fantastic. A lot of our business is repeat and referrals from delighted clients we have had pleasure to cater for in the past."
The company not only provide catering facilities for private functions including weddings and birthday parties but are expanding into serving the corporate sector too. "We have been lucky to cater for such huge household names including the likes of Tesco, The National Trust and The Swallow Hotels Group. With prices as low as £4 per head there really can't be any better value out there from what we can see."
If you would like to find out more about The English Hog Roast Company please contact Mike Berry on 01279 815660 or 07835 233031 or visit their website http://www.theenglishhogroastcompany.co.uk