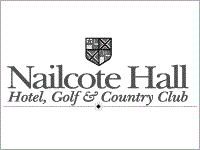 It's just one of those things that happened on the day and in the situation.
Warwickshire, West Midlands (PRWEB UK) 17 December 2013
Managing Director of Derbyshire-based Purpose Media Ltd, Matthew Wheatcroft played alongside Ryder Cup legend Brian Barnes on the Cromwell Course during the televised amateur/professional event this year. When Mr Wheatcroft's ball landed in front of a wooden fence post, he took a punt and chipped it into the post, only for it to ricochet back onto the green, landing just one foot away from the hole.
Veteran Golfer, Brian Barnes said: "It was incredible. I tell you Mickelson couldn't have done it."
The 46 second YouTube clip that was uploaded last week attracted more than 20,000 views just 3 hours after it was posted and has now reached over 800,000 views. The video has been picked up by media across the globe including influential social media channels such as Facebook and Twitter and has been dubbed 'Golf Shot Of The Year.'
Mr Wheatcroft said he was nervous, as lots of people were watching and the TV cameras were rolling.
"I'm used to playing crazy golf. I have never tried anything like this before and never even thought about it. It's just one of those things that happened on the day and in the situation.
"I asked the marshal if I could play the ball off the post and he said 'Yes if you want to end up in A and E' and my playing partner Greig Taylor from PMGC said I wouldn't do it, so of course that was like giving a red rag to a bull and nothing was going to stop me then" he continued.
Matthew is still surprised by the amount of attention his 'trick shot' has garnered, as the number of views increase by the hour and show no sign of slowing down.
For more information on how to become a sponsor or to compete in the Farmfoods British Par 3 Championships 2014, click here.
About Nailcote Hall
Nailcote Hall is a beautiful Jacobean style Country House Hotel in Warwickshire, near Birmingham. The hotel is a popular venue for weddings, golf hotel breaks and is renowned for its award-winning Par 3 golf course. Nailcote Hall is also only It is also only a 15 minute drive to Birmingham Airport.
Visit http://www.nailcotehall.co.uk for more details.