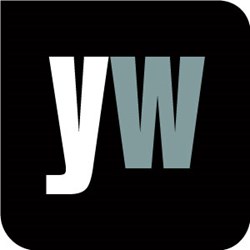 London, UK (PRWEB UK) 29 December 2013
Forecasters have warned that Britain could be facing the worst winter weather it has ever had the Express reported December 12th. The article, "The Christmas from HELL: Biggest winter storm EVER to wreck holidays for millions in UK," noted the views of Jonathan Powell, forecaster for Vantage Weather Services, who commented, 'We could be looking at the stormiest Christmas in living memory as a succession of Atlantic depressions sweep across the UK. There is the risk of persistent gales which could reach 90mph. There is also the risk of torrential downpours bringing up to two inches of rain in localised areas triggering the risk of floods. This looks likely to continue into the New Year and possibly into the second week of January when it will turn much colder with the risk of rain turning to snow.' (http://www.express.co.uk/news/uk/448115/Christmas-weather-forecast-Winter-storms-warning-as-snow-gales-and-floods-threaten-UK)
To help readers still enjoy their Christmas despite the horrible weather, Yourwellness Magazine explored foods that can keep readers warm. According to Yourwellness Magazine, 'As the winter weather slowly starts to creep in, you start to put away the fans and swimwear and bring out your woolly jumpers and electric blankets. However, covering up isn't the only way to get warm this winter; you can also keep warm and cosy by including certain foods in your diet.' (http://www.yourwellness.com/2013/10/spice-up-your-winter-foods-to-help-keep-you-warm/#sthash.S5OQpZUX.dpuf)
Yourwellness Magazine outlined seven winter warmers:
1. Spices – Ginger contains thermogenic properties that help to increase body temperature, while cloves have an amazing capacity to warm the body and freshen the mouth.
2. Vegetables – Vegetables warm the body quickly, as well as boosting immunity and increasing blood flow.
3. Honey – The winter blues can send sugar cravings into overdrive, and so honey is a great, healthy alternative to refined sugar.
4. Onion – Onion acts as a persistent body heater, helping to ward off that constant chill.
5. Chillies – As chillies are so hot and spicy, they work to stimulate body temperature by enhancing blood circulation. Plus, the Capsaicin in chillies also works to increase thermogenesis.
6. Green Tea – This beverage packs a triple threat to fight that winter chill, as green tea contains caffeine, catechins and antioxidants.
7. Coconut Oil – As coconut oil is mostly made up of medium-chain fatty acids, it's an excellent way to increase thermogenesis and help to raise body temperature.
To find out more, visit the gateway to living well at http://www.yourwellness.com.