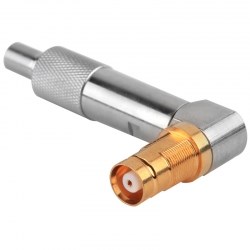 (PRWEB) December 15, 2013
In the current market, high end E1 mini baluns are in a great demand. That is why RFcnn.com, the renowned online shop of mini baluns, has recently unveiled its new E1 mini balun collection.
The company has made the decision to create more baluns. As one of the leading suppliers in the industry, the company feels obligated to meet the needs and requirements of the international customers. It always holds that responsibility seriously.
According to the CEO of the company, these new practical baluns are specially manufactured to expand its online market. Its E1 mini baluns 100% made from durable materials. They can be used in many industrial fields.
The company is excellent in many aspects. It doesn't just offer high quality products; it also provides great saving at times. Listed at its website are only wonderful items. It has simplified the buying process of its online shop, aiming to save both time and money for each client. To ensure that its products can meet the customer needs, it often does market research. Its online shop is a good place for those who are in need of high end devices.
About RFcnn.com
RFcnn.com is an online shop of high end devices. It is a China based company that aims to provide customers with high quality products at the lowest possible prices. Customers can try the company's products through sample orders with a long-term contract. Most customers come back soon after receiving their first deals.
More details about the company's useful products can be found at can be found at http://www.rfcnn.com/Mini-Balun-1-6-5-6-L9-female-right-angle-to-IDC-AWG24-26-RF-Connector-89.html.