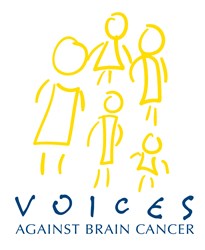 New York, NY (PRWEB) December 14, 2013
Voices Against Brain Cancer, an organization dedicated to brain cancer research and advocacy, responds to an article published by Yotta Fire on December 4th that discusses a new strategy to administer chemotherapy drugs directly to brain tumors.
According to the article published by Yotta Fire titled "Biomaterial-delivered chemotherapy could provide final blow to brain tumors," a polymer originally created to help mend broken bones may be effective in delivering chemotherapy "directly to the brains of patients suffering from brain tumors."
A study conducted by the University of Nottingham found that biomaterial could easily be applied to the "cavity created following brain cancer surgery and used to release chemotherapy drugs over several weeks."
Dr. Ruman Rahman, of the University's Children's Brain Tumor Research Centre (CBTRC) who led the study, further elaborates on its findings. "Our system is an innovative method of drug delivery for the treatment of brain tumors and is intended to be administered immediately after surgery by the operating neurosurgeon," he says. "Ultimately, this method of drug delivery, in combination with existing therapies, may result in more effective treatment of brain tumors, prolonged patient survival and reduced morbidity."
Currently, there are alternative methods for the delivery of drugs directly to the brain but they are used infrequently due to their limited rates of success. However, this new proposed drug delivery system is the first that can actually be molded to the shape of a patient's brain tumor cavity and the first to deliver several different drugs over a period of time.
Michael Klipper, Chairman of Voices Against Brain Cancer, an organization dedicated to brain cancer research and advocacy, is excited about this new development. "This new possible form of direct drug delivery is a very exciting development for the brain tumor community," he says. "Although it still is in its infancy stage, the potential treatment holds substantial promise for the treatment of malignant brain tumors in the future."
VABC has a wide variety of initiatives in place for brain cancer research, awareness and support. The organization's research grants fund cutting-edge research programs that will have a monumental impact on the diagnosis and treatment of brain cancer. VABC currently funds research at several esteemed institutions such as Brookhaven National Laboratory, Cleveland Clinic, Columbia, Cornell, Duke, Harvard, Johns Hopkins, Memorial Sloan-Kettering and Yale, to name a few.
VABC's mission is to find a cure for brain cancer by advancing scientific research, increasing awareness within the medical community and supporting patients, their families and caregivers afflicted with this devastating disease.
For press inquiries, please contact: http://www.5wpr.com.
#####