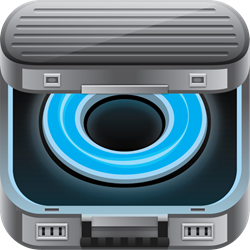 NY, NY (PRWEB) December 14, 2013
Lucid Dreamer is a mobile app that can induce lucidity via post-sleep audio cues, visual cues. automated reality-checking, sleep paralysis, cycle adjustment, rapid visual stimulation, and a host of other techniques. This cocktail of lucid dreaming induction techniques was designed and developed by three friends from New Jersey, Matt Silber, Thomas Murray, and Christian Marin. "Lucid dreaming became an every-night goal from the moment Tom introduced me to the idea," says Matt. This led them to create the first version of Lucid Dreamer.
After several years of additions and improvements, they have created a sleek and functional lucid dreaming induction application that has been installed by over 100,000 oneironauts. They want to keep adding new features, integrate new EEG headsets for REM-detection, and bring their iOS version up to date, but, "With 2/3 of our team still in college and negative resources at our disposal, we lack the necessary funding to acquire the testing devices we need to really make a punctual impact," says Matt. Therefore, the team is hoping to raise the $3,500 it needs for new devices over 30 days on Kickstarter.
If the Lucid Dreamer project doesn't reach it's goal at the end of 30 days and does not receive funding, Matt says, "We still plan on honoring all of our Kickstarter supporters, just for attempting to help us out." Be sure to follow them on Twitter (@Guardanis) and Facebook to follow their progress and make sure to help them spread the word.