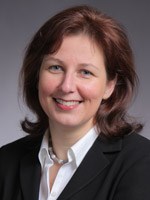 One important message from our analysis is that evaluating stromal lymphocytic infiltration at the time of routine histopathologic assessment could potentially improve outcome prediction in patients with triple-negative breast cancer.
San Antonio, TX (PRWEB) December 13, 2013
An analysis presented by researchers from the ECOG-ACRIN Cancer Research Group this week at the San Antonio Breast Cancer Symposium showed that stromal tumor-infiltrating lymphocytes (TILs) represent a robust prognostic factor in patients with triple-negative breast cancer (TNBC) who are treated with standard adjuvant chemotherapy.
"Our data corroborate the findings of a previous study suggesting that triple-negative breast cancer can be an immunogenic disease," said presenter Sylvia Adams, MD, Medical Oncologist and Associate Professor of Medicine, New York University, New York, NY, referring to a recent analysis of the international BIG 02-98 trial, which showed that TILs are associated with disease-free survival (DFS) in patients with operable TNBC [Loi, JCO, 2013].
To validate the relationship between increased lymphocytic infiltration in primary breast tumors and improved prognosis, Dr. Adams and colleagues evaluated data from 481 patients with TNBC who were enrolled in either E2197 or E1199, two adjuvant phase III trials conducted by the Eastern Cooperative Oncology Group, now part of ECOG-ACRIN.
The median age of the patients was 49 years (age range, 24 to 85 years), about 54% of the patients were premenopausal, and about 84% of the patients were white. Positive axillary lymph nodes were found in 59% of the patients, and 59% of the patients had primary tumors measuring between 2.1 and 5.0 cm. All of the patients had been treated with anthracycline-based chemotherapy.
Tumor analysis performed by two independent pathologists showed that 80% of the tumors had lymphocytic infiltration in the stroma, the supporting structure within a tumor.
"Stratification of the tumors by lymphocyte content might be useful in understanding the efficacy of chemotherapeutic regimens in this subtype of breast cancer," said senior author Sunil S. Badve, MBBS, FCRPath, Professor, Indiana University School of Medicine, Department of Pathology and Laboratory Medicine, Indianapolis, IN.
At the median follow-up of 10.6 years, 190 DFS events were reported. Analysis of the data showed that as a continuous variable, higher stromal TIL scores were associated with a better prognosis. Specifically, for every 10% increase in stromal TIL, the risk of recurrence or death was reduced by 14% (P = .02), the risk of distant recurrence was reduced by 18% (P = .04), and the risk of death was reduced by 19% (P = .01).
"We can see from this analysis that most patients have some immune response to their cancer—however, the weaker the response, the higher the risk of recurrence and cancer-related death," said study co-author Joseph A. Sparano, MD, Medical Oncologist, Montefiore Medical Center; Professor of Medicine, Albert Einstein College of Medicine, both in Bronx, NY; Vice Chair, ECOG-ACRIN; and Chair, ECOG-ACRIN Breast Committee, which conducted the analysis.
"Once we understand how tumors hide from the immune system, which is our next big challenge, we may be able to unmask them and drive the immune response with new immunotherapy drugs that have been effective in treating other cancers."
The investigators also performed a multivariate analysis, which confirmed that a 10% increase in stromal TIL was an independent prognostic marker in DFS (hazard ratio [HR], 0.84; 95% confidence interval [CI], 0.74 to 0.95; P = .005), distant recurrence-free interval (HR, 0.81; 95% CI, 0.68 to 0.97; P = .02), and overall survival (HR, 0.79; 95% CI, 0.67 to 0.92; P = .003).
"One important message from our analysis is that evaluating stromal lymphocytic infiltration at the time of routine histopathologic assessment could potentially improve outcome prediction in patients with triple-negative breast cancer," Adams said. "What I am most excited about is that by therapeutically targeting and harnessing the immune system, we have a tremendous opportunity to improve cure rates in patients with this disease."
About E2197 and E1199
ECOG-ACRIN maintains a large network of biorepositories containing archived tissue and tumor specimens collected from thousands of consenting patients who have participated in large adjuvant trials with at least 10 years of follow-up. This resource offers the potential for biomarker development and the continued use of specimens in retrospective analyses. E2197 and E1199 are two such studies. E2197, a study of adjuvant docetaxel that enrolled 2952 women with invasive breast cancer and 1-3 positive nodes between 1998 and 2000, showed that adjuvant AT (doxorubicin/docetaxel) does not improve disease-free survival or overall survival compared with adjuvant AC (doxorubicin/ cyclophosphamide) [Goldstein, JCO, 2008]. E1199, which enrolled 5052 patients between 1999 and 2002, established that adjuvant weekly paclitaxel improved survival in patients with stages I–III breast cancer [Sparano, NEJM, 2008].
About the ECOG-ACRIN Cancer Research Group
The ECOG-ACRIN Cancer Research Group is a multidisciplinary, membership-based scientific organization that designs and conducts biomarker-driven cancer research involving adults who have or are at risk of developing cancer. The Group was formed in May 2012 by a merger that combined the complementary strengths of the Eastern Cooperative Oncology Group (ECOG) in cancer therapy and the American College of Radiology Imaging Network (ACRIN) in cancer imaging. ECOG and ACRIN were two highly respected National Cancer Institute (NCI)-sponsored cancer cooperative groups. ECOG-ACRIN comprises nearly 650 member institutions in the United States and around the world. Approximately 6000 physicians, translational scientists, and associated research professionals from the member institutions are involved in Group research, which is organized into three scientific programs: Cancer Control and Outcomes, Therapeutic Studies, and Biomarker Sciences. ECOG-ACRIN is supported primarily through NCI research grant funding, but also receives funding from private sector organizations through philanthropy and collaborations. It is headquartered in Philadelphia, PA, as is PrECOG, LLC, a not-for-profit company that partners with ECOG-ACRIN and industry to develop and conduct clinical trials in all areas of oncology. For more information, visit http://www.ecog-acrin.org or call 215.789.3631.