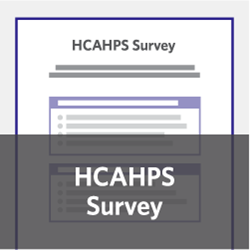 The traditional patient survey process is outdated, expensive and time-consuming.
Herndon, VA (PRWEB) December 16, 2013
SoGoSurvey, a leading provider of enterprise online survey software, is pleased to announce the availability of a standard HCAHPS survey template that hospitals can implement right now to improve the patient experience and meet Medicare and Medicaid requirements.
"Until now, hospitals had to depend on over-priced firms who rely on fear, uncertainty and doubt (FUD) to convince hospitals that HCAHPS surveys can't be done without them. The traditional patient survey process is outdated, expensive and time-consuming," said Suhail Farooqui, founder of SoGoSurvey and chief executive officer of K12 Insight. "Patients appreciate the convenience of an online or mobile survey, which will increase response rates."
SoGoSurvey's customizable HCAHPS survey template eases the transition to online patient satisfaction surveys. The questionnaire is CMS-approved (Centers for Medicaid and Medicare Services) and available in a Survey Bank when clients sign up for SoGoSurvey. In addition, hospitals can integrate surveys with the hospital admissions system to automate the process. When a patient checks out, the survey is sent automatically.
SoGoSurvey also provides new templates that help hospitals conduct internal surveys of employees, a hospital's most important quality stakeholder. These include an Employee Engagement Survey and an Internal Satisfaction with Departments Survey. These surveys are indispensable for hospitals with formal quality programs. To assist with analyzing the results of an HCAHPS survey, SoGoSurvey offers 13 out-of-the-box reports. Administrators can analyze patient responses themselves to improve quality and processes more quickly. Completing the picture is an instant alert system that notifies administrators when someone responds negatively to a survey question, enabling the hospital to respond in real-time.
To use the patient satisfaction survey templates, clients sign up for SoGoSurvey Enterprise and the surveys are available immediately in their Survey Bank. For special projects, hospitals can create their own surveys or use SoGoSurvey's Survey Design Service. To use the service, clients provide the questions and experts add the survey to their SoGoSurvey account for a nominal fee.
Hospitals and other healthcare providers interested in learning more about SoGoSurvey's patient satisfaction survey can visit: http://www.sogosurvey.com/sample-surveys/healthcare/hcahps-survey.aspx.
About SoGoSurvey –
We created SoGoSurvey to end the frustration of online survey tools that either don't work or break the budget. SoGoSurvey delivers high performance at a low cost. It goes beyond data collection with action-driven analytics that optimize work-flow, reports, event-alerts, and decision-making. SoGoSurvey is all about the use of survey technology to build trust and engage stakeholders. Thousands of customers have switched to SoGoSurvey. When they discover what we offer, they do back-flips. SoGoSurvey's valued customers are individuals, small business, nonprofit organizations, healthcare, and academia, right up to Fortune 500 and multinational companies. Our founders are recognized experts and thought leaders in the field of data-driven decision-making. http://www.sogosurvey.com