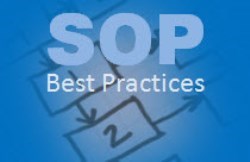 Good tools plus good (well-qualified) people make up the lion's share of the resources needed to accomplish the ISO objective. - Charley Scalies, Source4Quality
St. Louis, Missouri (PRWEB) December 17, 2013
With the first major revision to the ISO 9000 standard in almost 15 years on the horizon, organizations across the globe are anticipating updating their quality management systems and standard operating procedures. In a recent interview with COMPROSE Marketing, Charley Scalies of Source4Quality shared insight and "lessons learned" from over two decades' of ISO consulting experience and from training internal auditors and providing outside internal auditing services. Here's an excerpt from that interview:
COMPROSE: "In your experience, what are the biggest challenges organizations and auditors face in the ISO audit process?"
CHARLEY SCALIES: "Far and away, for organizations it is the failure to follow the controls that have been put in place. I call this 'Naming your own poison.' This presumes, of course, that the controls conform to the requirements of the quality or contractual standards with which the organization must comply.
Failure to be adequately prepared for an audit, especially an external one, has no upside.
The harder an auditor has to dig for the information, the harder and deeper and further he/she will look. And the more he/she looks, the more likely a problem will be uncovered.
As for auditors, there are two types: internal and external. Lack of proper training and auditing experience is the number one challenge for the internal auditor, followed closely by management's failure to provide the auditor with enough time to do his/her job, especially where auditing is not the auditor's primary responsibility.
External auditors, such as regulatory, customer and certification auditors – if they are the grizzled veterans they ought to be –should have no challenges. Such an auditor can just as effectively audit a system that is chock full of SOPs and one with next to none because it is the auditor's responsibility to collect factual evidence that the system complies with applicable requirements and is suitable and effective. It is pretty much a binary activity: the evidence to make such conclusions is either there or it is not. "
COMPROSE: "How does a good SOP system help an organization achieve their Quality Management and ISO objectives?"
CHARLEY SCALIES: "An SOP (a Control) is nothing more than a tool that management has decided must be used to perform (i.e. control) an activity or process. Good tools plus good (well-qualified) people make up the lion's share of the resources needed to accomplish the objective. Like any other required tool, an SOP has to be the right tool, in the right place at the right time.
At one time or another, we have all used a dime to tighten a screw. Why? Because we either didn't have the screwdriver or were either unable to leave our workplace to get it or were too lazy to go get it."
COMPROSE: "What are the Top 3 avoidable mistakes you see companies make with their ISO SOPs?"
CHARLEY SCALIES: "1.) Not writing them for the intended audience. i.e. using PHD words to a GED audience; 2.) Not involving experienced process owners and operators in their creation; 3.) Failure to follow a consistent format."
COMPROSE: "How do you assess Zavanta software as a tool to further the goals faced by your clients? As an auditor?"
" Zavanta's three greatest advantages are:

its ease of use in creating SOPs. Anyone can do it. Instructions are in simple English and built right into the software. If you can read you can create an SOP. KISS
its logical sequencing through every SOP. Everything will always be in exactly the same place all the time. (As an auditor I love this.)
it is a database which, among other things, makes it total searchable.
To demonstrate how good I think it is, I patterned my CAPA-AIMS web-based utility after these Zavanta concepts."
COMPROSE: "Thank you, Charley for sharing your experience."
Since 1991, Source4Quality, Inc. has helped organizations of every type and size to improve their business operating systems and the quality of their products and services. Source4Quality tailors quality system practices to fit the individual circumstances of each organization to insure that such practices comply with requirements, are effective and cost efficient. Source4Quality also trains internal auditors and provides outsourced internal auditing services.
Since 1987, COMPROSE, Inc. has worked with hundreds of organizations to streamline and standardize their operations. Hundreds of organizations already use COMPROSE's Zavanta software to standardize operating procedures and best practices. The COMPROSE website highlights client success stories including improved performance, faster ramp-up, reduced training costs, and streamlined regulatory compliance.
COMPROSE Zavanta® software breaks through the limitations of conventional approaches with a faster, better way to capture, maintain, and deliver clear standard operating procedures, policies, training manuals and work instructions that employees actually use and understand--accessible 24/7 from their browsers.