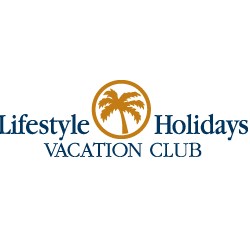 Los Angeles, CA (PRWEB) December 13, 2013
Lifestyle Holidays Vacation Club strives to provide its guests and members with the ultimate vacation experience. Part of this experience includes outstanding entertainment at any one of LHVC's luxurious all-inclusive resorts.
Aside from the indoor entertainment that LHVC offers, guests can enjoy dancing and music at the Colosseum Outdoor Stage. The ICE Nightclub offers non-stop festivities and is a favorite with visitors. On Thursdays, the V.I.P. Street Party, which starts at V.I.P. World, really makes nightlife in the Caribbean come alive. Lifestyle Holidays Vacation Club doesn't stop there; dancing, DJ's, fine food, great drinks as well as a fire show and water drop action at the V.I.P. pool offer guests and members an experience like no other. Also included is a Live Bravissimo Show from Ocean World.
Not to be outdone, LHVC's Sundays are also full of after-dark festivities. More V.I.P. events continue starting with a Welcome Party on the delightful Caribbean beach under the southern skies. Featuring 23 food stations, bars, dancers, and live performers, the evening ends with a bang as the night explodes with a fireworks show.
Lifestyle Holidays Vacation Club makes getting the most out of membership easy. LHVC's extensive after dark nightlife activities add yet another layer of value and excitement to a membership with this luxury vacation provider. Members and guests have touted the resort's other amenities and activities as some of the best in the Caribbean with fun to be had by every member of the family.
With sandy beaches, beautiful pools, and a wide variety of dining options, Lifestyle Holidays Vacation Club offers something for everyone. Some of the other exciting things to do in Puerto Plata include snorkeling, catamaran tours, a historic tour on a cable car, shopping and the world-renowned Ocean World.
Lifestyle Holidays Vacation Club has friendly, helpful staff that is available to help members and guests find just the right activity to suit their desires. The resort is conveniently located to many of Puerto Plata's offerings. Spend the day hiking, swimming, horseback riding and exploring the beautiful city. After a fabulous day, bring it to an even better end with Lifestyle After Dark.
*******
Lifestyle Holidays Vacation Club can be contacted through the following:
Player Cofresi | 57000 Puerto Plata, Dominican Republic
Telephone: 809-970-7777
Fax: 809-970-7465