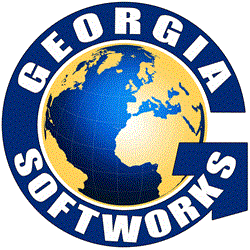 GSW is SAP certified. GSW is very fast and stable
Dawsonville, Georgia (PRWEB) December 16, 2013
Georgia SoftWorks (GSW), developer of the GSW Telnet Server for Windows celebrates the 5 year reseller milestone with Teleservizi S.r.l. Teleservizi's goal is to give the end user the best expertise and experience in the provision of connectivity services and software solutions.
Based in Italy, Teleservizi a leading customer focused independent solution provider, offering solutions for process optimization in the supply chain by providing their services to the retail market, manufacturing and logistic industries. They offer solutions to B2B integration software for the management of warehouse logistics, point of sales and data collection projects.
"The main reason that we picked GSW to use in our solutions was that GSW was SAP certified. GSW is very fast and stable," said Alberto Bignante of Teleservizi.
Georgia SoftWorks is a software development company based in Georgia, USA that has received global recognition for their Telnet Server for Windows and SSH Server for Windows. The broad spectrum of industries that use the GSW Software has led to their continually growing number of resellers and end users all over the world.
"We propose Georgia SoftWorks software to manufacturing companies and logistics operators," said Bignante. "The GSW Telnet Server allows us to use SAP console on mobile computers. The typical installation is done on a virtual server on customer infrastructure. Clients are rugged handheld and vehicular terminals."
The GSW Telnet Server for Windows is excellent with mobile devices in RFID, RF Terminal, Barcode scanners and other data collection and wireless environments, making it a great match for the industries that Teleservizi services and the solutions they provide.
Teleservizi provides expertise in the following areas: Electronic Document Interchange, Automatic Identification as bar code and RFID, RF WiFi technology, Text To Speech and Automatic Speech Recognition for material and products handling, Mobile Computing and WEB Based Application Systems.
About Georgia SoftWorks:
Established in 1991, Georgia SoftWorks is a privately held software development company recognized for creating high performance data communications, system and telecommunications applications. Georgia SoftWorks has obtained a worldwide presence with its industrial SSH/Telnet Server for Microsoft Windows. GSW's long-term commitment to SSH/Telnet has led to the pioneering of major features such as Session Shadowing, Session Monitoring, Graceful Termination, Automatic Logon, Logon Scripting and more recently Team Services technology which allows mobile device users to transfer, swap, share and recover mobile device sessions. GSW has also provided the very first SSH Server to provide Digital Certificate Authentication with a Internet Information Server (IIS) like certificate-to-user account mapping. This includes 'One-to-one' and 'Many-to-one' mapping methods and also supports certificate trust lists (CTL).