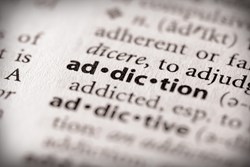 "After taking Vivitrol, I didn't have those urges and thoughts during group.
Ocean County, New Jersey (PRWEB) December 18, 2013
Nationwide, all cities and suburb neighborhoods are facing an epidemic of heroin and narcotic prescription abuse. Communities are facing substance abuse problems that historically have not been experienced before.
At a recent anti-drug forum, Ocean County Prosecutor Joseph D. Coronato cited a number of alarming statistics.
As of November, 107 registered deaths were related to heroin and narcotic prescription use for the calendar year. This is one fatality every three days directly related to heroin and or prescription overdoses.
Sadly, the populations that are being affected are adolescents and young adults, who are victims of this addiction disease. Authorities, along with treatment and prevention providers are seeking solutions to the problem and have created the opiate abuse task force to face this crisis. Treatment capacity and insufficient treatment funding are major obstacles for accessibility to treatment.
To help meet this growing need, Seashore Family Services of NJ is now providing Vivitrol medication as part of their addiction treatment services. To be effective, Vivitrol must be used in conjunction with counseling. The safety and effectiveness has been proven in multiple clinical practices across the United States.
One pilot program participant said "After taking Vivitrol, I didn't have those urges and thoughts during group. I was able to pay attention to my counselor and the group members. I began to make significant changes in my life toward sobriety."
Vivitrol treatment is covered by Medicaid, private insurance and State funded initiatives for qualified applicants. The treatment lasts six months and it is supervised by professional counselors and medical personnel. The services are in outpatient basis and the patient can perform all daily activities without being concerned of being under the influence of a medication that might impair their ability to work, drive or be a productive member of the community. Vivitrol does not create physical dependency.
SFSNJ can be reached Monday through Thursday from 9am to 8pm and Fridays from 9am to 4pm.
Brick (732) 920-2700
Toms River (732) 244-1600
Administration (732) 477-3507
Addiction treatment and other Information is also available at the SFSNJ website.