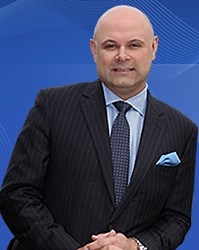 It's all about the results.
Calgary, AB (PRWEB) December 16, 2013
There has never been such an emphasis on individual performance as there is today. The World has fast become one economy brimming with opportunities as well as competition. People who crave better results, in whatever that means for them, also require an extra edge.
People continue to demand more and better of the companies they buy from and corporations are trying to deliver using less and less. There is tremendous pressure on the whole supply chain, and not one company or professional is immune regardless of product, service or industry.
The movie 'The Secret' has enabled people to enhance their personal development since its release in 2006. Shewchuk's upcoming movie 'Game Changer' goes far beyond anything that has been produced in the past, thus assisting in the professional development of business through the delivery of advanced, practical and implementable strategies.
Shawn Shewchuk, the #1 results coach in the country and author of the best seller Change Your Mind; Change Results., embarked on a mission to produce the go-to movie resource of motivated professionals and high achievers. His new movie takes a unique view of the professional development required for sustained success.
Game Changer promises to be more than a movie. It will deliver an experience through in-depth talks from über successful professionals about what they did to become successful, candid bird's eye view of actual coaching sessions and interviews with experts and authorities on topics such as:

Marketing strategies and techniques
Finance
Human capital
Health and wellness
Relationships
The value of coaching
Achieving Results
"It takes the whole package to truly become a Game Changer in your field" says Shewchuk. "There are many successful professionals but few we can call Game Changers because an individual must be able to bring all of these elements together in one package. That's what this movie is going to do for people."
Each of the experts will share their experience and knowledge by divulging the key elements they implemented to become the Game Changer in their field. The movie promises to deliver an actionable piece that high performers will regularly use as a tool for growth in their business, career and life.
Game Changer began pre-production in November 2013 and is planned for release by December 2014. The production team is accepting applications for casting. Interested subject matter experts can submit their application at http://www.gamechangertime.com.
About Shawn Shewchuk
Shawn Shewchuk is the #1 Results Coach in the Country, sought after speaker and bestselling author of the book Change Your Mind, Change Your Results. For over 20 years, Shawn has worked with companies and individuals providing opportunities for accelerate and improve results. Change Your Mind, Change Your Results. To learn more, visit http://www.changeyourresults.com.