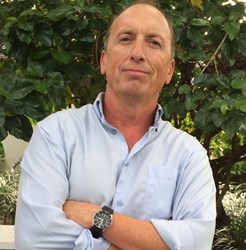 Plainfield, IL (PRWEB) December 16, 2013
Spring-Green Lawn Care has hired Jeff Shufelt as their new director of franchising development. Shufelt will work with all new franchisees that join the Spring-Green family and will also head up efforts to continue franchise expansion and provide information to prospective new franchisees.
"Jeff brings decades of experience and expertise with green industry companies to this position," said Ted Hofer, Spring-Green's CEO. "We are delighted to add him to our formidable franchising team."
Shufelt has over 30 years of experience in the lawn care industry. He received his Bachelor of Science degree in agronomy from Iowa State University. He served as vice president of operations of Barefoot Grass Lawn Service from 1994 to 1997 and was part of the original management team that helped Barefoot Grass grow to over $100 million in revenue. In 1997, he opened his own full-service maintenance company that focused on high value residential clients, which he owned and operated until 2002. From 2003 to 2006 he worked for Scotts Lawn Service as regional director and acquisition specialist. Most recently he worked for BlueSky Group and multiple regional lawn care companies as an M&A intermediary. He brings the cumulative value of this experience to his new job at Spring-Green Lawn Care and after a few years away from the industry, he is happy to be back.
Spring-Green delivers traditional and organic lawn and tree care services to residential and commercial clients nationwide. A recognized leader in the professional lawn and tree care industry, Spring-Green has been beautifying neighborhoods and communities for more than 36 years.
###
About Spring-Green Lawn Care
Founded in 1977, Plainfield, Illinois-based Spring-Green Lawn Care has been delivering lawn and tree care services nationwide for over 36 years. Its service is centered on the beautification of residential and commercial customers in middle-class and affluent neighborhoods and communities. Spring-Green is an attractive opportunity for entrepreneurs and existing green industry business owners who want to align themselves with a franchise opportunity that has proven economic resilience, healthy profit margins, industry leading business and marketing intelligence, recurring revenue and retirement & family planning through business ownership. Spring-Green currently has 117 franchises operating in 26 states. Spring-Green Lawn Care franchise owners gave the franchise opportunity a 96 percent overall quality rating, according to the Franchise Research Institute September 2013 survey. For more information, visit http://www.springgreenfranchise.com or http://www.spring-greenfranchiseblog.com.