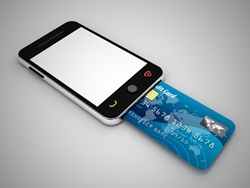 They also rate Canada as the nation most ready for a move towards an economy completely without cash transactions
Toronto, Ontario (PRWEB) December 13, 2013
The Canadian mint made headlines recently by rolling out new polymer bank notes - though new research from Mastercard indicates that it may have been unnecessary.
In a 2013 report entitled 'Cashless Journey,' the credit card giant ranks Canada as the third most cashless society in the world, trailing only Belgium and France. According to Mastercard, 90% of the money spent in Canada takes place via credit and debit transactions (or some other form of payment other than cash). They also rate Canada as the nation most ready for a move towards an economy completely without cash transactions.
"Canadian consumers and businesses alike are showing an increased desire for transactions not involving cash" says Parry Rosenberg, Vice President of Sales and Marketing at MONEXgroup. "From multimillion dollar corporations all the way down to local businesses, the ability to process credit and debit transactions is a must in today's retail economy."
Among the reasons listed for Canadians' preference for plastic is the increased security that comes with a PIN-secured card, as well as the lessened fear of theft that comes with using plastic. Regardless of the reasoning however, Mastercard's report illustrates that Canadians are among the world's leaders when it comes to cashless transactions.
MONEXgroup provides integrated payment processing solutions to thousands of businesses across Canada, enabling the simple and affordable acceptance of credit and debit transactions.
The ability to accept credit and debit transactions has proven to be a critical factor in retail success in 2013 and MONEXgroup will provide businesses with the payment processing solutions necessary to stay relevant in Canada's increasingly cashless economy.
MONEXgroup is the number one payment processing provider in Canada offering the lowest rates in the industry. Our services include: debit card and credit card point-of-sale (pos) terminals, mobile, integrated and e-commerce online payment products. MONEXgroup serves over 20,000 merchant accounts across Canada in all market segments including: restaurants, business-to-business, professional services, leisure and hospitality.
Holly Murray
MONEXgroup
Marketing Communications
HMurray(at)MonexGroup(dot)com
T: 647 204 0197
http://www.monexgroup.com