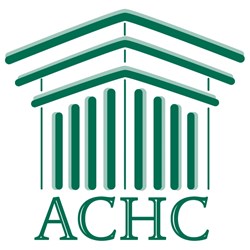 Cary, NC (PRWEB) December 16, 2013
Accreditation Commission for Health Care (ACHC) has conducted an initiative to achieve full compliance with HIPAA HITECH regulations. While ACHC has always followed procedures to ensure the protection of all personal health information, compliance with HIPAA HITECH regulations demonstrates the highest level of security for protected health information.
"Even though our daily operations involve minimal contact with patient information, we recognize the importance of protecting personal health information," said Barb Sylvester, ACHC VP of Clinical Compliance, Regulatory Affairs and Quality. "As a leading accrediting organization, it is imperative that we also hold ourselves to the same stringent standards that are required for healthcare organizations. We are committed to ensuring security for our accredited organizations and their patients, and have made the investment within our organization to comply with HIPAA HITECH regulations."
The Health Insurance Portability and Accountability Act (HIPAA) was established in 1996 to provide the public with protection and control of personal health information. Since its introduction, HIPAA regulations have undergone several additions to accommodate changes in the industry and technology. Most recently, the Omnibus Final Rule was introduced in January, 2013, making substantial changes to the obligations and liabilities of business associates.
The additional measures taken by ACHC to achieve compliance with HIPAA HITECH requirements provide an added level of assurance for companies that achieve ACHC accreditation. ACHC's dedication to protecting any private information is reflected in their requirement for all downstream business associates to also sign business associate agreements. The added level of security not only protects personal health information, but also any information pertaining to the companies that ACHC conducts business with.
In addition to HIPAA compliance, ACHC has demonstrated its commitment to quality with a Quality Management System that is certified to ISO 9001:2008. As an organization, ACHC is routinely evaluated through a series of internal and external assessments including quarterly quality performance measurements by the Centers for Medicare and Medicaid Services (CMS) and monthly internal audits to ensure continuous compliance and performance improvement.
ACHC is a not-for-profit accreditation organization that has stood as a symbol of quality and excellence since 1986. The organization has CMS Deeming Authority for Home Health, Hospice, and DMEPOS and a Quality Management System that is certified to ISO 9001:2008. ACHC is the provider's choice for accreditation because of their personal Accreditation Advisors, relevant and realistic standards, competitive pricing, and a friendly, consultative approach to accreditation. Accreditation by ACHC reflects an organization's dedication and commitment to meeting standards that facilitate a higher level of performance and patient care. For more information on ACHC's accreditation programs, or to download ACHC accreditation standards, please visit achc.org or contact them at customerservice@achc.org or 855-937-2242.