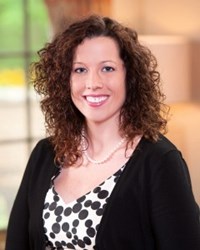 People feel like they can control food. They feel like they can put the emotions that they can't work out in their relationships onto food.
St. Louis, MO (PRWEB) December 16, 2013
Ms. Katie Thompson, LPC, NCC of Castlewood Treatment Center was a featured expert on Afternoons on 11 recently, talking about the topic of emotional eating. Ms. Thompson spoke with KPLR's April Simpson about the triggers for emotional eating, the problems associated with it, and the way to overcome it.
Emotional eating affects individuals of any age, race, or background. Stress, anxiety or other forms of emotional turmoil often trigger it. Ms. Thompson said it is all about trying to gain control in one's life. "People feel like they can control food," said Ms. Thompson. "They feel like they can put the emotions that they can't work out in their relationships onto food, and that it will then be something they can control. Unfortunately, that is a myth."
Ms. Thompson went on to say that eating causes a chemical change in the brain to occur. This give the person a few moments of comfort, but that good feeling doesn't last. After a few seconds, the person's problems are still there, and nothing has been solved by eating.
The key to preventing emotional eating according to Ms. Thompson is that people need to understand what is going on in their life and find effective ways to solve their emotional problems. For those unable to manage their emotional stress and are struggling with emotional eating, professional help is available. "At Castlewood, we treat individuals that have extreme relationships with food," Ms. Thompson said. "We encourage mindful and intuitive eating. There are no good foods and bad foods. It is all about following your body's cues and consuming everything in balance." She said in her therapy sessions, she encourages clients to define themselves in ways other than the number on the scale or the size of their clothes.
Ms. Thompson specializes in the treatment of all types of eating disorders, but has unique experience working with binge eating disorders. She facilitates the Binge Eating group therapy at Castlewood. At Castlewood, Ms. Thompson helps clients learn about different kinds of binging, the functions of binge eating, and the thought processes and emotions related to binging behaviors. In her work,Ms. Thompson "challenges the clients to take their work deeper and explore the role of family messages and dynamics, the role of trauma or neglect, and any other factors that contribute to the perpetuation of binge eating behaviors."
Castlewood Treatment Center, located in St. Louis, MO, treats men and women struggling with eating disorders. Therapists at the center use a client-based approach to help individuals address and heal the underlying emotional issues that contribute to their eating disorder.