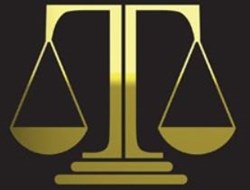 Our new site now has a responsive web design, allowing for maximum device compatibility in this mobile-rich environment.
Gilmer, TX (PRWEB) January 02, 2014
There's an old adage that says first impressions make lasting impressions, and representatives with Tefteller Law firm announced today that its newly redesigned website, not only make a good impression, but it's very user friendly too.
"Our new site now has a responsive web design, allowing for maximum device compatibility in this mobile-rich environment," said Jarom Tefteller, partner and spokesman for Tefteller Law, PLLC.
Tefteller Law is a personal injury law firm serving Beaumont, Tyler, Longview, Port Arthur, Huntsville, Texarkana, Lufkin, Nacogdoches, Paris, Marshall, and Gilmer and surrounding areas of East Texas.
It specializes in 18-wheeler and commercial truck accident and catastrophic injury cases.
The new website, which was launched in mid-November, according to Tefteller, reflects the firm's policy of being totally client-centric.
"The firm's responsive website now adjusts its formatting and display to look good regardless of the screen size or resolution whether our client is on an iPad, Surface, Kindle, iPhone, Android, laptop, or workstation," Tefteller stressed.
As to why anyone should visit the firm's newly redesigned website and or consider using its services, the company spokesman pointed out that, "We are a law firm who will actually work on our client's case from start to finish and not just kick that case along to some lawyer who lives hundreds of miles away who the client will rarely meet."
Tefteller noted that unlike many law firms, Tefteller Law clients are treated as people, not numbers and they get to work closely with their lawyer as part of a team.
"They do not become a faceless case number in someone else's file cabinet," Tefteller said.
Tefteller Law Firm serves both local clients in the eastern Texas region, cases statewide and nationwide.
"Our attorneys frequently travel to cities across Texas and the USA," Tefteller said. "When going to court even when you know you are in the right, many people become stressed and have difficulty coping. Tefteller's purpose is to simplify things for you and make the best course of action obvious. While the law can be confusing for many people, we can help you to understand your options and help you to find a solution. That process begins with a quick visit to our newly redesigned website."
For more information, please visit: teftellerlaw.com/about-the-firm/
About Tefteller Law
Tefteller Law, PLLC practices primarily in the areas of catastrophic injury and death cases, contract, business torts, criminal law, investment fraud, and probate.
Essentially, we operate primarily in the area of civil litigation which includes everything from wrongful death and personal injuries to business torts, breaches of contract and consumer cases.
This includes commercial truck and 18 wheeler accidents, auto accidents (teftellerlaw.com/practice-areas/auto-accidents), industrial and plant accidents, oil field injuries, electrocution cases, defective and dangerous products, medical malpractice, infectious disease cases, sexual assault, boating accidents, aviation accidents and any other instance of wrongful death or personal injury.
Contact Details:
Tefteller Law, PLLC
403 West Tyler St. Gilmer, TX 75644
Phone: (903) 843-5678
Fax: (903) 680-2310
Source: Tefteller Law, PLLC
###