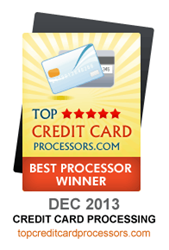 MONEXgroup was one of the strongest competitors in the Payment Processing space in Canada during our evaluations.
Toronto, Ontario, Canada (PRWEB) December 16, 2013
TopCreditCardProcessors, the independent authority on payment processors, opened their doors in Canada for the first time in November of 2013. The company – who is responsible for ranking payment processing companies– is an invaluable resource for businesses who are looking to implement credit card payment processing systems.
After a thorough assessment, involving judgment based on criteria including revenue, active clients, client retention rate and approval rating, topcreditcardprocessors.ca named MONEXgroup the Number One Rated Credit Card Processing Company in Canada.
"MONEXgroup was one of the strongest competitors in the payment processing space in Canada during our evaluations" explained Jeeve Trika, the President of TopCreditCardProcessors. "We spent time learning more about payment processors and found MONEXgroup to be efficient and cost-effective. They achieved consistent performance across various benchmarks during our evaluations."
MONEXgroup was the only payment processing company in Canada to achieve perfect scores across the board, including being one of only two companies to garner a perfect score in customer support. Achieving a perfect rating across the board from topcreditcardprocessors.ca while serving over 20,000 active clients is a testament to their attention to detail and determination to go the extra mile for each of their clients.
"We are proud to be honoured by TopCreditCardProcessors in their first monthly ranking, and I believe this recognition illustrates just how dedicated we are to providing top-quality service in the credit card processing industry", said Parry Rosenberg, the Vice President of Marketing and Sales at MONEXgroup. "But of course, what we are most proud of is receiving a perfect rating from our clients, whose opinion is of the utmost importance to our organization."
MONEXgroup led all payment processing companies included with a 96% client retention rate, as the rankings by topcreditcardprocessors.ca were validated by most important judges of all: the customers.
With over $100 million in profits and clients in all market segments of Canada, MONEXgroup is the number one payment processing provider in Canada offering the lowest rates in the industry. Our services include: debit card and credit card point-of-sale (pos) terminals, mobile, integrated and e-commerce online payment products. MONEXgroup serves over 20,000 merchant accounts across Canada in all market segments including: restaurants, business-to-business, professional services, leisure and hospitality.