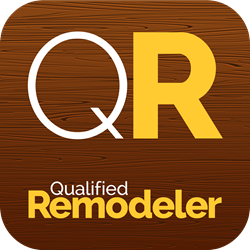 Fort Atkinson, WI (PRWEB) December 16, 2013
It's a magazine editor's constant dilemma: dozens of gorgeous photos of award-winning projects, but room for only a precious few. For the remodeling industry's flagship publication, Qualified Remodeler, the answer is the new Qualified Remodeler App, available free on the App Store and Google Play for tablet devices.
The Qualified Remodeler App provides access to content for each magazine issue, plus bonus photos, specs, videos and more. With the swipe of a finger, subscribers can flip "before" and "after" photos to see each project's transformation. As with the Qualified Remodeler magazine, the app focuses on the Three Ps: 1) residential remodeling design Projects, 2) Products and 3) Profits, the critical success factors for every remodeling business.
The Qualified Remodeler App delivers:

Articles from each magazine issue
Bonus before- and after-photos
In-depth specs
Product information
Business management insights
ABOUT QUALIFIED REMODELER MAGAZINE
Founded in 1975, Qualified Remodeler (QR) is the premier publication serving contractors who specialize in residential and light commercial remodeling. QR is sent monthly to an audience of 84,200 remodeling professionals.
Qualified Remodeler, published by Cygnus Business Media, is part of the Cygnus Residential Network that includes Kitchen & Bath Design News and its integrated web portal, ForResidentialPros.com. Cygnus reaches millions of professionals annually. As one of America's top business-to-business media companies, Cygnus is leading the way in providing targeted content to top decision-makers and organizations.