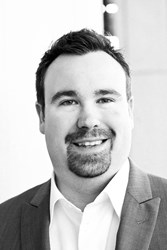 We're not done yet!
Kansas City, MO (PRWEB) December 24, 2013
Derek Kean, CEO and Co-Founder at Truckily, says, "The latest version has taken feedback from over 300 registered food trucks and 1000's of consumer users and we enhanced our solution to better meet their needs."
The new application improves the ability for the food trucks to automate their social marketing efforts with the addition of such features as forward scheduling locations and auto posts to the supported multiple social networks. Other enhancements include the ability to embed schedules, menus, catering requests and current map location directly on their Facebook pages' tab. This unique embed feature also works for the food truck operators own website or industry websites that allow them to post their locations.
Matt Berkland, CTO at Truckily says "We're not done yet. Our goal is to be the only choice for the mobile food industry and more is to come in 2014. Once we have received feedback from our user community, our features sets will be segmented into a free and premium version starting in the 1st quarter 2014." When asked "What the difference will be between the freemium version and paid version?" Berkland says, "The paid version will allow the operator to do longer schedules, have mid session status updates when they move and drive more traffic just to name a few of the differences. The premium version will allow them to be even more effective and efficient with their social marketing efforts for their business."
Get your free trial here.
About Truckily
Founded in 2012, Truckily is a privately held software development company specializing in location based mobile applications.