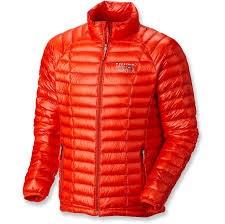 The perfect item to wear when climbing Kilimanjaro.
Chicago, IL (PRWEB) December 16, 2013
Ultimate Kilimanjaro, the #1 Kilimanjaro guide service, is giving away a free Mountain Hardwear Ghost Whisperer Down Jacket.
The Ghost Whisperer Down Jacket is the world's lightest full-featured down jacket, which retails for $300. The super lightweight, super warm jacket uses Mountain Hardwear's innovative 850-fill Q.Shield™ down that resists moisture and retains loft in damp conditions. Standard down loses its warmth as moisture collects during your adventures. But not this jacket! It's as warm on day one as it is on summit day, and it is the perfect item to wear when climbing Kilimanjaro.
The contest runs from December 10, 2013 to January 30, 2014. On January 31, 2014, one contestant will be randomly selected to win from all entries received.
"We know that climbing Kilimanjaro can be a costly endeavor, so it's nice to be able to give prizes to ease the expense," said Expedition Coordinator Shawn Richards. "This year we've already awarded a free trip to climb Mount Kilimanjaro. We will be running more contests throughout 2014, including another chance for a lucky person to climb Kilimanjaro for free."
Mount Kilimanjaro, located in Tanzania, is the tallest free standing mountain in the world and is the highest mountain in Africa. Despite its immense height, Kilimanjaro can be climbed by anyone with a reasonable degree of fitness.
For contest details, visit http://www.ClimbKilimanjaroforFree.com
ABOUT ULTIMATE KILIMANJARO
Ultimate Kilimanjaro is a US-based company that specializes in serving clients who are interested in safe, small-party climbs on Mount Kilimanjaro. Visit http://www.UltimateKilimanjaro.com for the most complete and accurate information for anyone interested in climbing Mount Kilimanjaro.