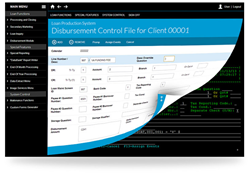 LAGUNA NIGUEL, CA (PRWEB) January 06, 2014
"This new product transcends evolution," states, Raquela Kaplan, Director of Marketing, Infinite Corporation. Infinite i 10C incorporates every conceivable update and capability that any end-user or developer could desire for their legacy COBOL or RPG programs," continued Kaplan.
The latest version of Infinite i, Infinite Corporation's popular toolset, is a complete remake of the toolset. There are new compilers that add functionality for Free Format Code developed in RPG, expanded support for ILE functionality in RPG, COBOL, and CL. There are new development tools that provide for support and maintenance of migrated code in Java, C, and in the original RPG or COBOL. This new version also allows the Infinite I Application Server to co-execute with COTS Java applications or newly developed Java applications in a seamless manner. Infinite I v10C is a Cloud deployed Application Server that renders screens graphically in Java using Tomcat/Apache. It requires no client and is accessible from all major mobile devices and operating systems.
Infinite i 10C simply takes RPG and COBOL applications written for the IBM I (AS/400) platform and deploys them under Linux in a Java-based UI. The data is deployed using Oracle 12c. This toolset for modernizing AS/400 applications creates a complete Java-interactive migration toolset.
There are toolsets that translate RPG or COBOL in to Java or C#, there are toolsets that migrate data from the iDB (DB2/400) database to Oracle, and there are GUI generators that also web-deploy screens. This toolset from Infinite I is the complete package. Infinite i 10C migrates, Infinite i 10C modernizes, Infinite i 10C updates the database, and most importantly, Infinite i 10C doesn't require a rewrite of the code or data structure.
When the process is complete (about 90 days); the IBM I-based code will execute under inexpensive, industry standard X86 servers, running open source Linux under the Oracle database using graphical screens that are cloud deployed in Java.
To learn more about migrating AS/400 applications to Linux, Windows or UNIX, please visit http://www.infinitecorporation.com
##